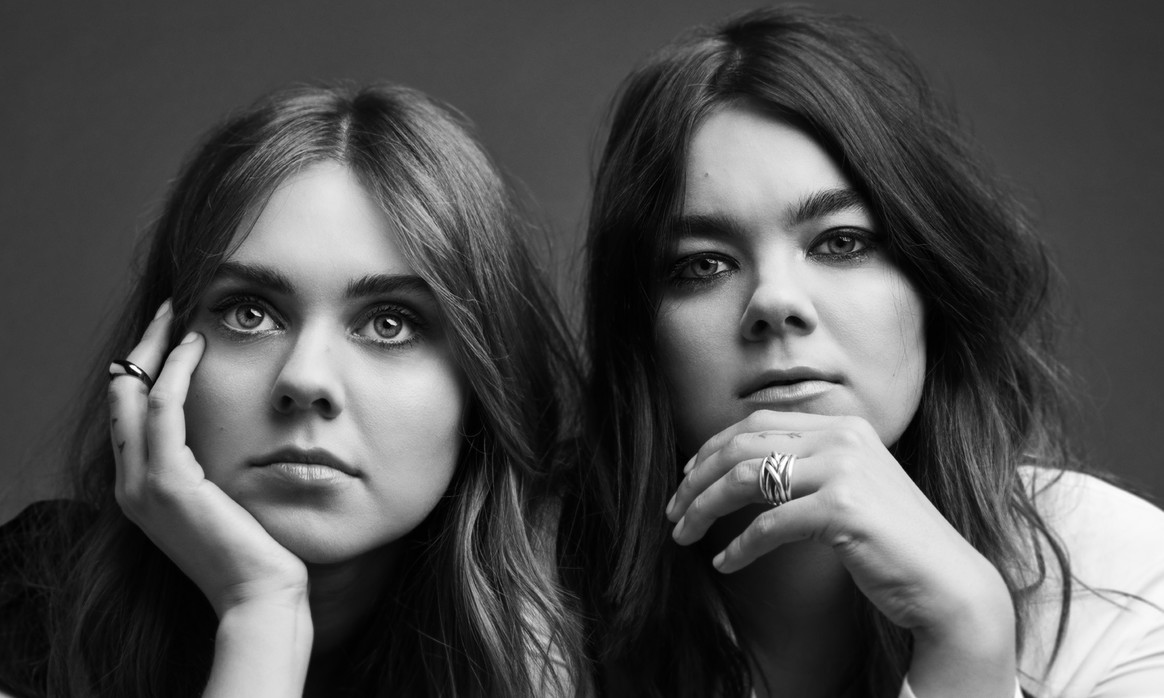 Those already familiar with First Aid Kit may be shocked by the portent in the title of their second album, The Lion's Roar. For a duo so built on understatement, it's a statement of its own volition – words which suggest something bigger, bolder, and stronger.
From the reflections of Blue, the influence of the Swedish sisters' dream producer Mike Mogis (best known for his work with Bright Eyes) becomes apparent. Still pared down but clearer, the sweet mimicking between bass and xylophone feel more ominous than decorative.
Johanna and Klara Sodenberg's close harmonies charm unaffectedly, pitched in the mix like the faint voices of songbirds echoing through a woodland scene. And, lyrically, there's a mix of gloom and lilt in the perfect order and proportion; in spite of Conor Oberst's involvement, there's no stagnation, no lack of positivity and certainly no halting moments of impenetrable self-reflection.
Get FIRST AID KIT - The Lion's Roar LP [2012] HERE now
The voices gallingly cry "I go from nowhere to nowhere / Searching for the key" on Dance to Another Tune, the most mournful of The Lion's Roar's 10 songs. Written like a series of proverbs, it has the unique gift of being accessible and extravagant. First Aid Kit are now a band rather than a duo, and the gorgeous harmonies benefit from a more serious direction and sometimes sweeping orchestration.
First Aid Kit's journey into the hillbilly backwoods is smoother than their rickety debut album, 2010's The Big Black & Blue, and comes with the benefit of greater knowledge. This set swells into a full assembly of Americana, peaking at name-dropper Emmylou – the delightful warmth of this song can be attributed to the sisters' affections for the genre, even down to the accents. The lyrics "I'll be your Emmylou and I'll be your June / And you'll be my Gram and your Johnny too," while simple, act as a gently vigorous call-to-arms.
The echo of pedal steel and mariachi horns on King of the World is a far cry from First Aid Kit's cover of Fleet Foxes' Tiger Mountain Peasant Song, which first appeared on YouTube in 2008. The full band which appears on The Lion's Roar enjoys the rare achievement of being saccharine-free, and serves to highlight the sisters' brilliant captured-on-tape chemistry.
As consolation anthems go, it's difficult to imagine anyone topping this collection in 2012. Sat neatly between Laura Marling's trauma, Alessi's Ark's florid scenes and Joni Mitchell's spot-lit thoughts, First Aid Kit's second album lines them up as the band most likely to cross over into the big time.
Natalie Shaw / BBC Review / 2012