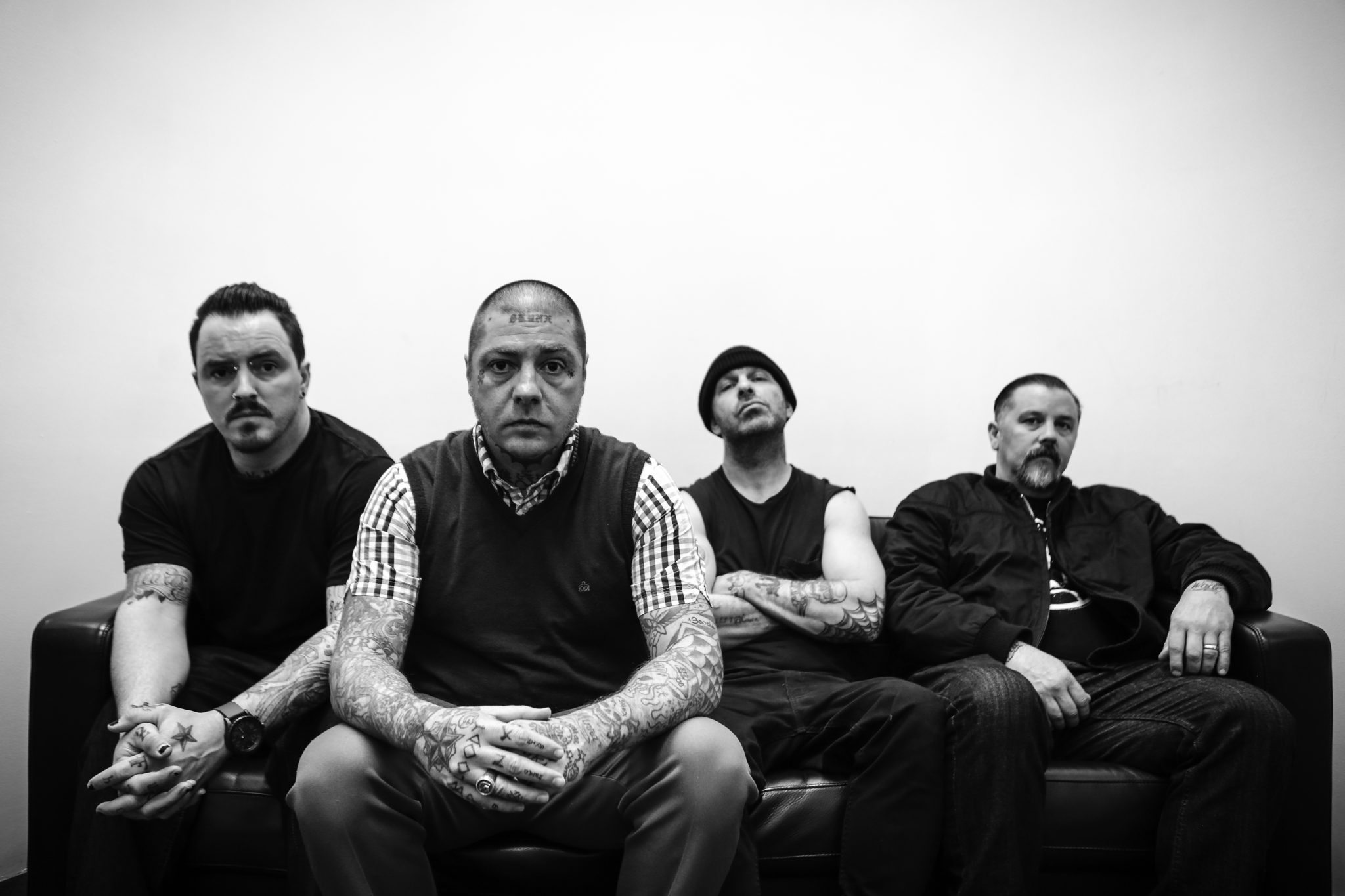 Drastic changes and sonic revolutions have never been a priority for most punk bands, especially for those who are big enough to sell millions of copies, but never signed any record deal with a major label, or attempted to sound more accessible. Bands like NOFX, Bad Religion, Rancid or Pennywise have always tried to keep the nature of their music homogenous throughout their own discographies, with the appropriate – though not always effective – modernization of sound and production. Their mission is to be actualized enough for young punks, and without turning their backs on older fans.
How can big punk bands sound contemporary and actualized, then? Lately, the choice is usually between approaching current events with a marked irony, or regaining an ancestral punk aggressiveness. NOFX are a great example of the first. On their last album First Ditch Effort, Fat Mike and friends address a lot of contemporary issues – starting with the nexus between addiction and the pharmaceutical industry – while being half-humorous, half-disillusioned. And with the fierce, witty way they discussed the Bush administration on their album War On Errorism,fifteen years ago, along with their organizing the compilation Rock Against Bush,a new shot of political inspiration is expected from them pretty soon.
Rancid, on the contrary, chose to somewhat go back to their roots as a way to deal with these complex times, and Trouble Maker, out on the usual Epitaph and Hellcat Records, is their most aggressive work in more than fifteen years. The fact that it's a straightforward album can already be seen by the way it was released: the band posted a long music video on YouTube that simply shows them playing all seventeen tracks of the record one after another in a basement. It serves to bring these songs, and their sound, back where they came from; to show they're still a real band, even after all these years.
Get RANCID - Touble Maker LP [2017] HERE now
But Rancid's been around since 1991, and time still weighs on them, one way or another. Lars Frederiksen sings a lot less than before, and looks a bit static and impeded, trapped inside of a red jumper that looks like a Christmas gift. The bass of Matt Freeman, another distinctive trait of Rancid's music ("Maxwell Murder," for reference), is neither clear nor powerful, engrossed in a mix that is probably too polished. Tim Armstrong seems to be the only one who didn't lose his verve. He jumps around with his left-handed guitar, often forgetting to play it, sputters on the microphone and always looks around sprightly, like a skinhead pirate who doesn't want to fall in an ambush. He's the soul of Rancid, now more than ever, and it's odd and unreal to remember he's turning 52 this year.
Then there's Branden Steineckert on the drums, who joined in 2006 after the departure of Brett Reed. Steineckert used to play in The Used, and his drumming is powerful and precise, but Reed's style, libertine and dirty, was more recognizable--his short snare fills connecting the various parts of the songs frantically, making them even more gripping. Without ever overplaying, his drums had become a fundamental part of Rancid's sound. And in a way, one could easily split the band's discography into two eras: with and without Reed.
When it comes to this second Rancid era, comprised of Let The Dominoes Fall, Honor Is All We Know and Trouble Maker, their latest release is definitely the best one. While it would sorely compare to classics like ...And Out Come the Wolves or Rancid, it's a record that at the very least disproves those who thought the band's fate would be one of constant decline.
The introduction to the record is a minute-long track called "Fast Track", a furious song that could fit perfectly on the band's 1991 self-titled. But the real surprise is what comes right after, as the triptych comprised of "Ghost of a Chance", "Telegraph Avenue" and "An Intimate Close Up of a Street Punk Troublemaker" encapsulates what Rancid does best. There are mangled vocals from Armstrong, empowering riffs and solos of Frederiksen, anthemic choruses made of street punk gang vocals, the quiet – yet tense – verses à la "Ruby Soho". For seven minutes, one can relive the intensity of an album like Rancid 2000, their fastest and fiercest record prior, filled with 22 savage tracks, positioned one after another with almost no pause, evoking unstoppable ideas of urgency, anger and madness.
Stream RANCID - Trouble Maker :-

Though these few songs give the same vibe, Trouble Maker as a whole does not live up to that intensity, and after this brutal beginning it takes a rather varied shape, becoming a valid document to understand not only what Rancid are now, but also to sum up almost every genre they have played on their discography. There's room for punk rock, hardcore, and ska-punk, even if these genres sound stiffer than before – mostly due to the nostalgia permeating through them. The album manages to flow surprisingly well, alternating between fast and slow tracks with a consistency worthy of old Rancid.
The main difference with the past is that the band relies more and more on gang vocals and easy chants, and less on each member's distinctive personality and style. It was inevitable, surely, but ultimately, there's something noble in Trouble Maker: a unity of purpose that compensates for each member's individual shortcomings. From this perspective, Rancid has never been as united as they are now.
Jacopo Sanna / arena / 2017