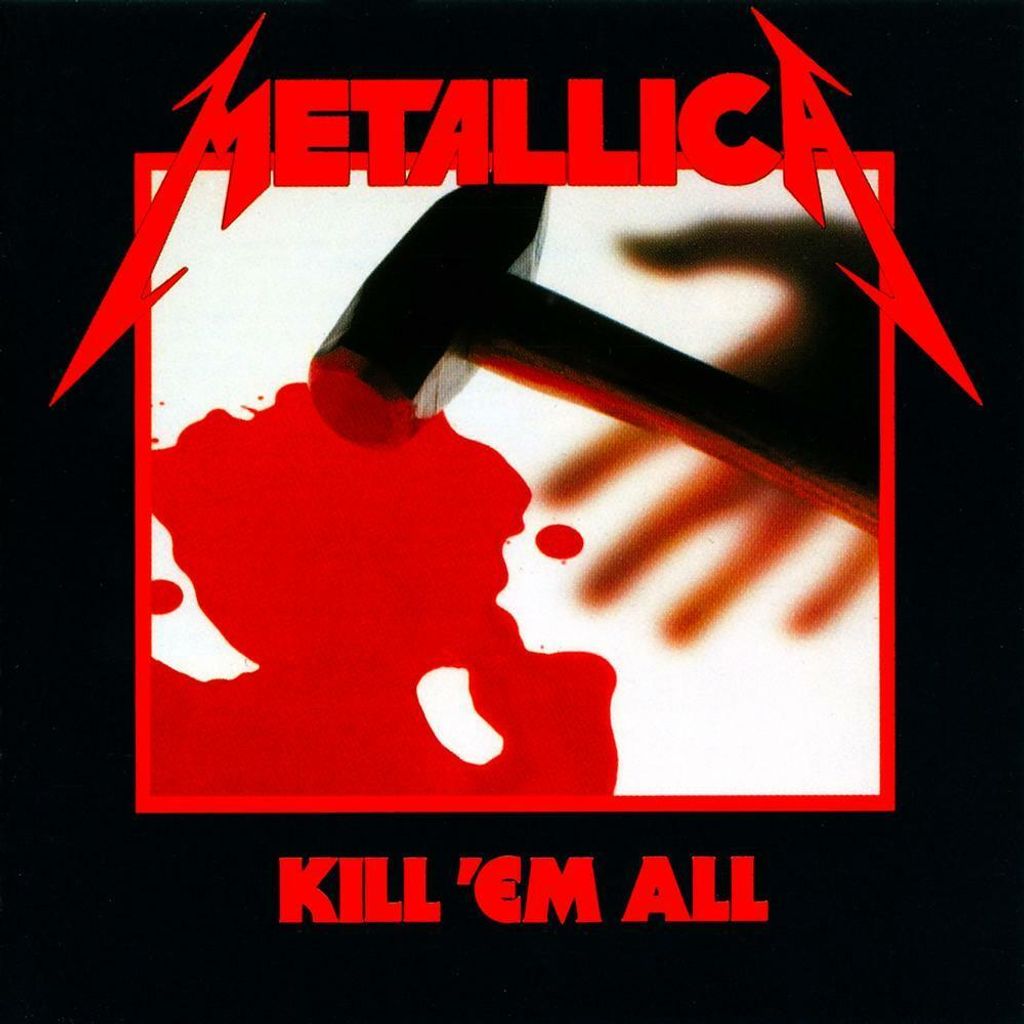 • Metallica "Kill Em All" LP
BLACKENED RECORD
2016 reissue!
Metallica forged a new metal subgenre in the early Eighties by combining the speed of Motörhead with the intricate arrangements of New Wave of British Heavy Metal groups like Diamond Head and Venom, making for the supremely headbangable style known as thrash.
Their first LP, Kill 'Em All, is ground zero for the genre: nine shit-kicking rockers custom-designed to rattle brains, served alongside one bass solo (take one). Nearly three decades later, the million-notes-per-minute "Whiplash" still best describes just what the band was trying to achieve: "There's a feeling deep inside that drives you fucking mad ... /Adrenaline starts to flow, you're thrashing all around, acting like a maniac – whiplash!"
Frontman James Hetfield and drummer Lars Ulrich had written and revised many of the songs from its early demos with original lead guitarist Dave Mustaine (now of Megadeth), and on the LP, the jagged riffs of "The Four Horsemen," stomping drums of "Jump in the Fire" and locomotive-chugging "Metal Militia" charge out of the speakers sounding fresh.
These songs inspired bands like Slayer and Exodus to take thrash into rougher, faster territories. Yet Cliff Burton's imaginative, guitar-like bass lines – check out the wah-wah on "(Anesthesia) Pulling Teeth" – and Kirk Hammett's impassioned solos made Kill 'Em All more than a speed test; it was a new way of life. It's a world all its own."
---