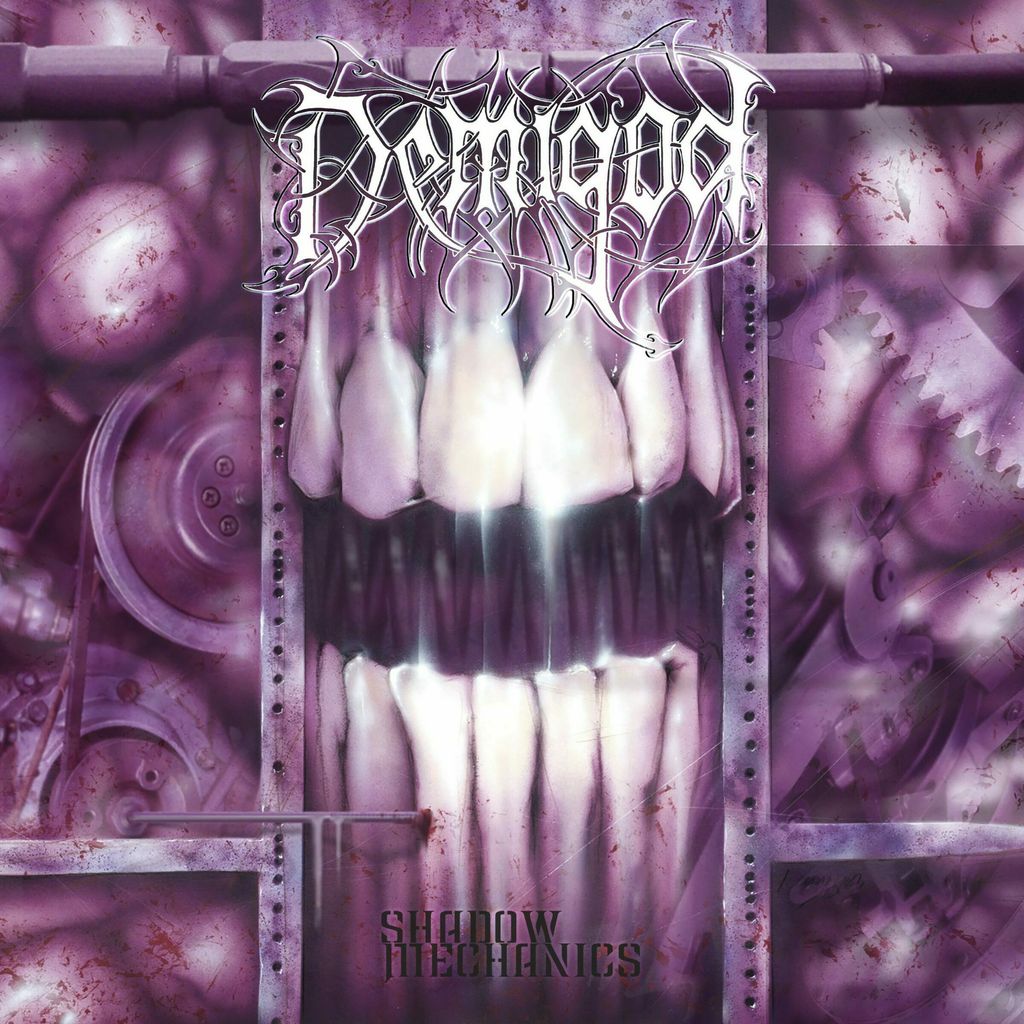 New
• Demigod "Shadow Mechanics" LP
Svart Records
Violet Splatter Vinyl
A deluxe vinyl reissue of Demigod's 2002 album Shadow Mechanics.
This version comes with a gatefold sleeve and is limited to 500 hand-numbered copies on violet splatter vinyl.
Demigod's criminally underrated second album of cult Finnish Death Metal from 2002 released on vinyl for the first time! Melodic, brooding and doom-laden death metal, punctuated with full-fledged scorchers such as the fierce and blasting "Gates of Lamentation", makes Shadow Mechanics an unpredictable treat, way ahead of its time. This seven-Finn act's potent, driving obscure death metal dispenses pure surges of metal-laced adrenaline thanks to the gruesome vocals and a monstrous Finnvox production. Layering the album with more solemn and atmospheric cuts, Shadow Mechanics shows Demigod pushing at the boundaries of their sound and the conventions of the scene at the time. Pressed in a limited quantity of 500 hand-numbered copies on violet splatter vinyl, with a gatefold sleeve and old-school classic Demigod logo replacing the typeface of the original CD issue, this highly collectible new Svart Records pressing is a treasure for any self-respecting Finnish Death Metal connoisseur to complete their collection.
---