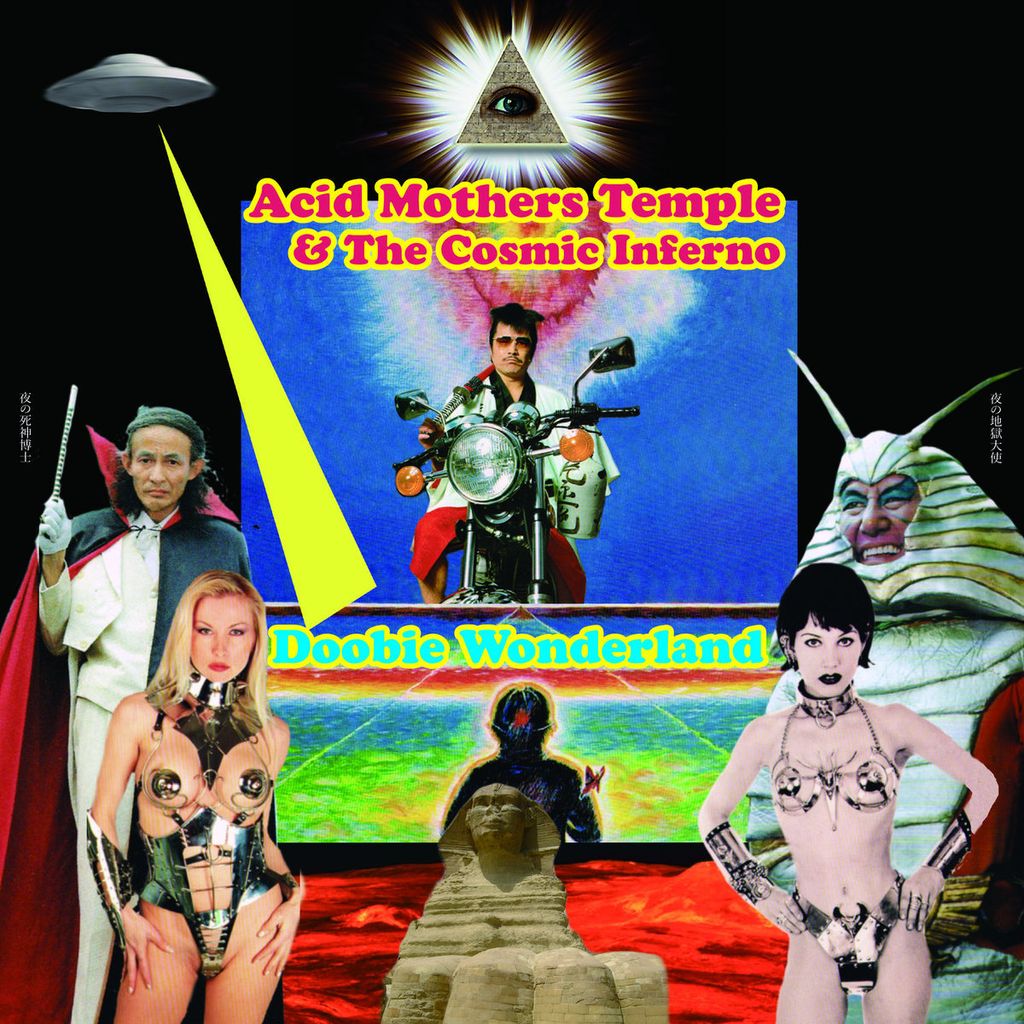 • ACID MOTHERS TEMPLE & THE COSMIC INFERNO - Dobbie Wonderland 2xLP
PARALLAX SOUND
Acid Mothers Temple and its many, many offshoots have being challenging underground psychedelia for some years now. Formed in 1995 by inimitable frontman Kawabata Makoto (who has being tripping off this type of music since the 70s) Acid Mothers Temple have released consistently brilliant trips into the weird and unknown which have gained them a respected reputation amongst a varied audience from psych enthusiasts to prog collectors.
Their latest album 'Doobie Wonderland' finds Makoto under his most famous moniker expanding on his now instantly recognisable brand of progressive rock. Five tracks of winding experimentation make up the opus along with easily the most standout cover art of the year.
Acid Mothers Temple has entered another level of musical dementia with 'Doobie Wonderland' which provides something completely different to what most bands are doing out there. If you switch off the sound on sci-fi classic 'Forbidden Planet' and put this wax on as a soundtrack you've got yourself a perfect evening to venture the cosmos which is reason alone to pick this up.
---