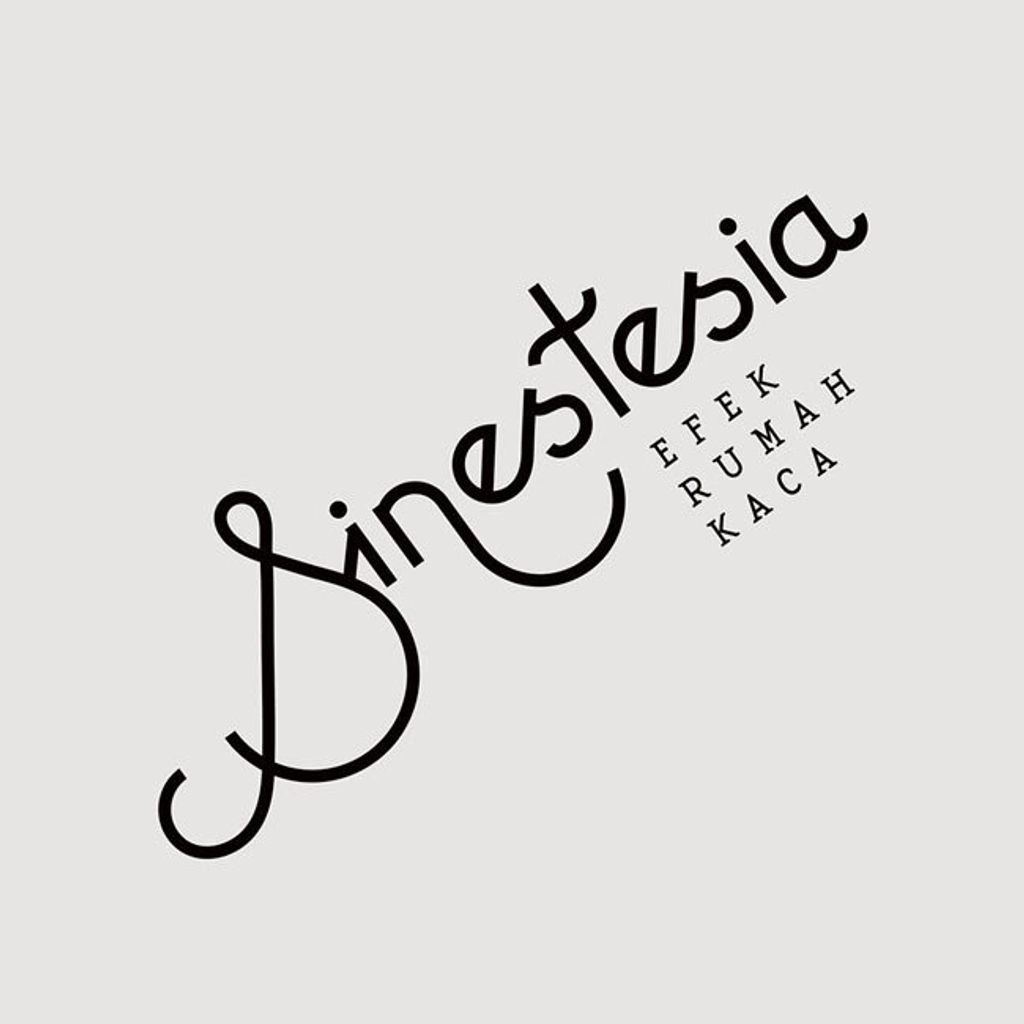 • EFEK RUMAH KACA - Sinestesia CD
DEMAJORS INDEPENDENT MUSIC INDUSTRY
EFEK RUMAH KACA, consisting Cholil Mahmud, Akbar Bagus Sudibyo and Adrian Yunan Faisal - released their 3rd album, Sinestesia without annoucing it, without any celebration.
Sinestesia released on December 18, 2015, on Jangan Marah Records. It was produced by Pandai Besi and the band. Recorded between 2009–15, Sinestesia is the band's first release since their 2008 album Kamar Gelap. A few day later, the album released with CD format by Demajors Independent Music Industry.
In this 3rd album, EFEK RUMAH KACA prepared 6 tracks with the given names of colors (Merah, Biru, Jingga, Hijau, Putih and Kuning). The tracks are musically developed and progressed comparing to two earlier albums, and these six tracks are long in duration. The longest, 'Jingga' clocks at 13 minutes 28 seconds while 'Hijau' is the shortest song at 7 minutes 46 seconds.
EFEK RUMAH KACA no longer producing easy-listening songs in this album, and they gamble these new tracks which could take away their popularity that they have gained in the past, but still, EFEK RUMAH KACA is the incredible gambler that will win no matter what material they gamble on.
Calming, strong, elegant, artistic - thus this album storing tons of good surprises. Just like the melodious and melancholic dawn.
* * * * *
— Track List —
1) Merah: "Ilmu Politik", "Lara Di Mana-mana", "Ada-ada Saja"
2) Biru: "Pasar Bisa Diciptakan", "Cipta Bisa Dipasarkan"
3) Jingga: "Hilang", "Nyala Tak Terperi", "Cahaya, Ayo Berdansa (Instrumental)"
4) Hijau: "Keracunan Omong Kosong", "Cara Pengolahan Sampah"
5) Putih: "Tiada", "Ada"
6) Kuning: "Keberagamaan", "Keberagaman", "Leleng (Instrumental Suku Dayak Kenyah, Samarinda)"



---