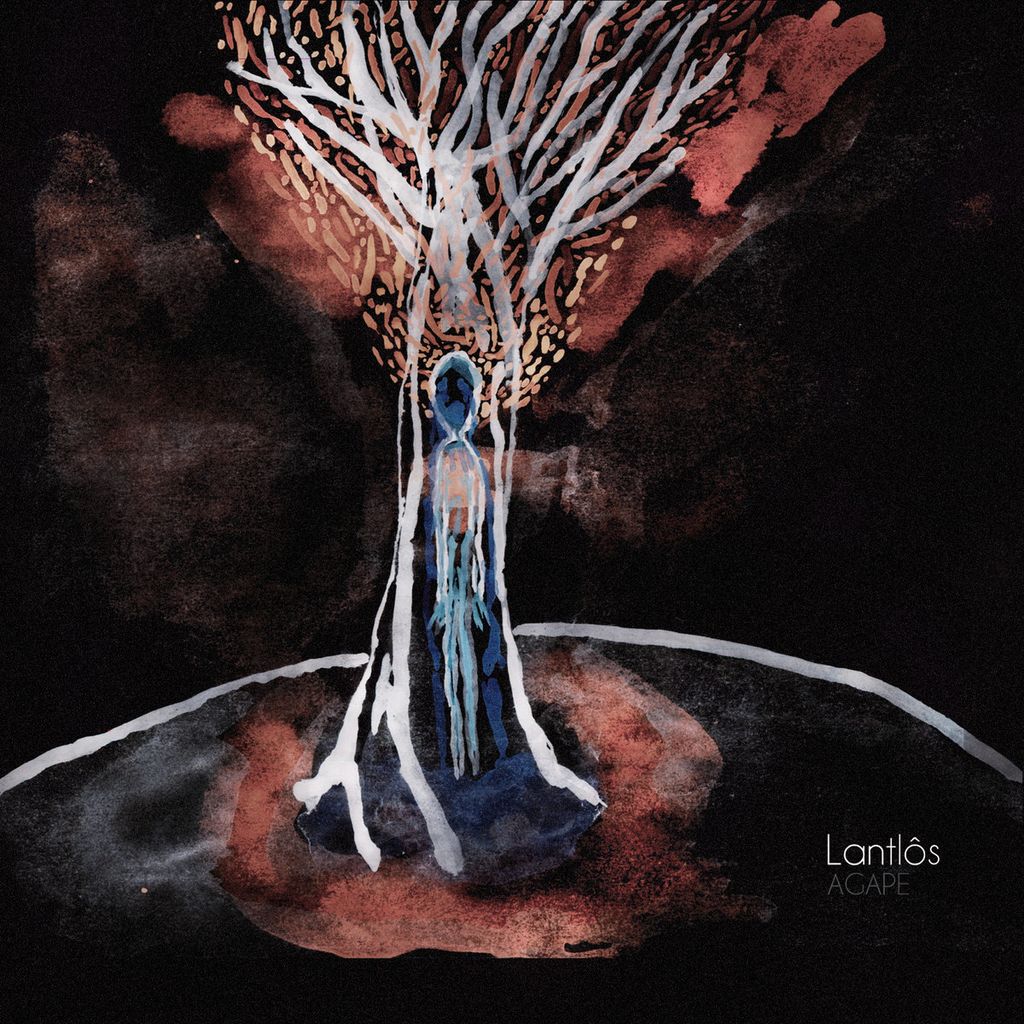 • LANTLÔS - Agape LP
LUPUS LOUNGE PRODUCTIONS
RED Vinyl
Fold Out Posters
2015 Europe Pressing (WOLF 047 LPR )
Agape, the third album from post-black metallers Lantlôs, masterfully blends melancholic solipsism with gripping aggression. Released like the French/German duo's second album, .Neon (2010), through Prophecy Productions, Agape is best understood through the lens of collaboration.

Lantlôs brings together Alcest's Stéphane "Neige" Paut on vocals and multi-instrumentalist Markus "Herbst" Siegenhort, and each has a pivotal role to play in the overall atmosphere of Agape, for which Felix Wylezik also handled session drum work. Herbst, who also comprised the one-man black metal outfit of the same name and drummed for Impavida, is the driving figure behind the music of Agape's five tracks, and is more concerned overall with setting a mood and an atmosphere than executing verses and choruses in succession.

Much of post-black metal is focused on atmospheric impact, but it's rarer within the genre to find an act as able to balance that with so human an emotionality, and Lantlôs not only do that, but they remind of the intensity that helped spawn the style in the first place.
The 2005 album was named "Pariah" and it is an excellent Melodic Black Metal album made from one of the best bands in this style. You expect to hear nothing new in this album, as Naglfar are fairly consistent in their musical direction. Great melodies, amazing drumming with many blast beats, nice black metal vocals (Kristoffer Olivius is excellent in his new role) and some of the most misanthropic lyrics ever written are the reasons why all the albums of this band are great.
---