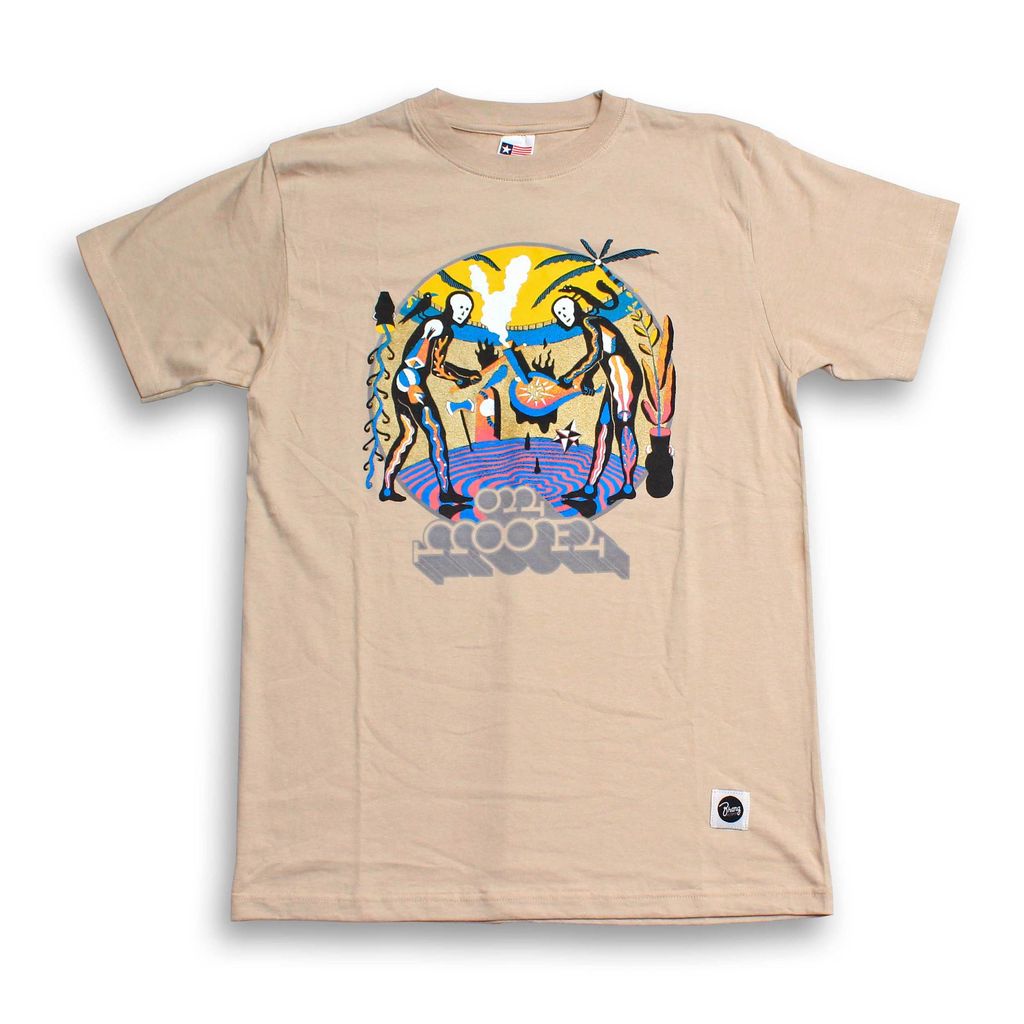 • MOONER - O.M. T-Shirt
BHANG RECORDS

Official Mooner's "O.M." T-Shirt
SAND color T-shirt

Design of the front cover artwork for the second full length from Indonesian heavy psych superstars Mooner! O.M. continues in the same vein as Tabiat, melding heavy psych with traditional Indonesian melodies. Featuring members of The Slave, The SIGIT, Sigmun and Sarasvati.
---