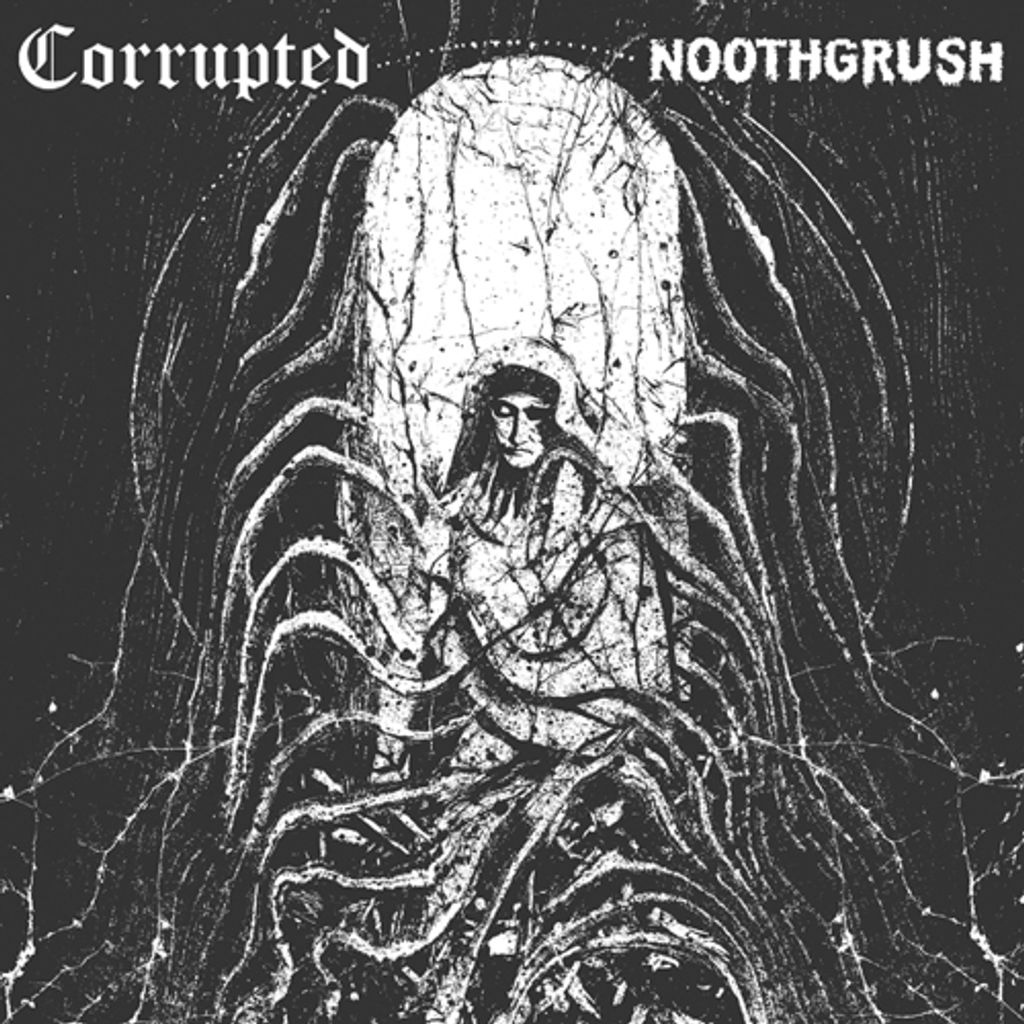 • NOOTHGRUSH/CORRUPTED Split LP
ITEMS WILL BE ARRIVE BEFORE 26th SEPTEMBER
ALL ITEMS WILL BE POST OUT AFTER THE DATE WRITTEN.

20 BUCK SPIN RECORDS

Today there are countless bands mining every single facet of what is mostly incorrectly called doom. This split reminds us that "sludge," doom's most nihilistic offshoot, wasn't about upbeat warm waves of "stoner" riffs and top-dollar
vintage tees, but about landfills of hatred, misery and self-loathing, a total negation of life and a completely uncompromising and untrendy sound—music that wants to punish you and itself. Oakland's Hal Rotter provides the split with
new art appropriately conveying the grim atmosphere within and Brad Boatright's remaster enhances the all consuming dread that makes even the bleakest Vitus moments sound cheerful by comparison.
---