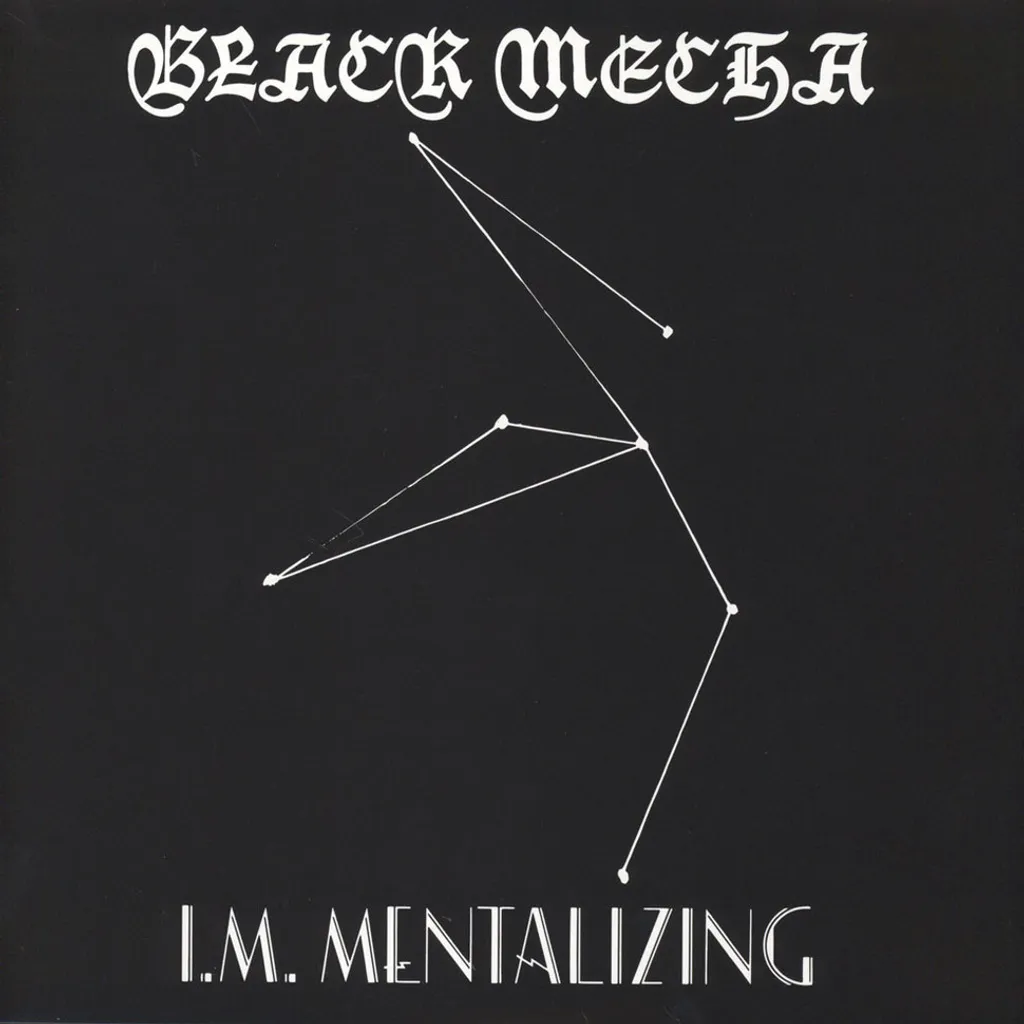 • PRE-ORDER >> BLACK MECHA - I.M. Mentalizing LP
PROFOUND LORE RECORDS

**place your order & payment before 20th April 2020**
**estimated arrival on May 2020**
**limited stock only**

Black Mecha is the very strange, minimalist electronic project of Wold mastermind Fortress Crookedjaw. A theory of mind / aural operation inspires these raw sound waves, directed by the electric musical poetry of Internal Masonry, supplemented with sci-fi driven surreal and minimalist analogue patterns. I.M. Mentalizing presents audio realms of glitchy system mental warfare through spazzed robotic thought inducement mechanisms, churned out by penetrating ever-scanning inner lasers.

The probingly staggering new album of mentation electronics. The conceptual focus surrounds Internal Masonry's ideas regarding metacognition. The title, "I.M. Mentalizing", is derived from Internal Masonry's thought inference technique, namely: Internal Masonry Mentalizing.



---