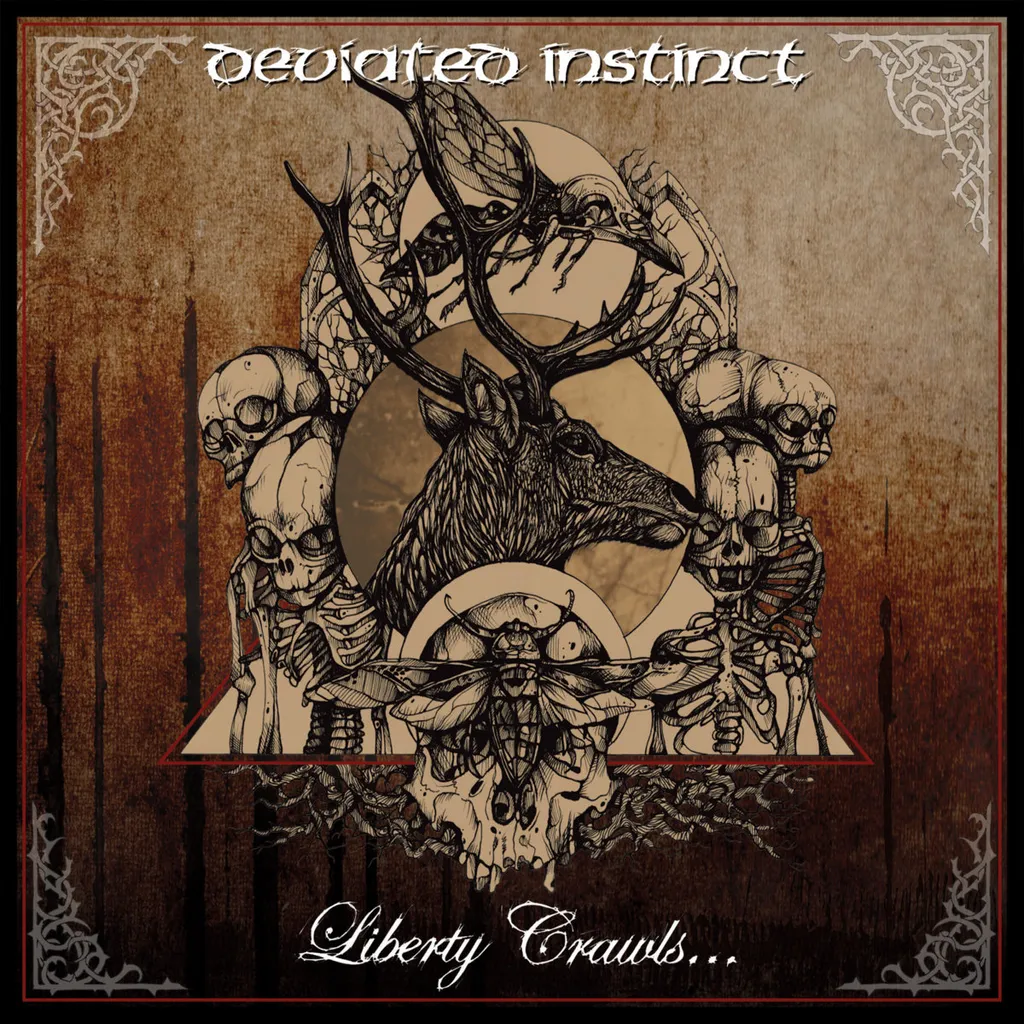 • Pre-Order - DEVIATED INSTINCT - Liberty Crawl 12"
PROFANE EXISTENCE

PRE-ORDER before 26th April 2020
This limited 4 track 12" EP is pressed onto audiophile 180 gram black vinyl @ 45rpm for a full fat sound. In keeping with the heavier black vinyl the artwork has been slightly 'remixed' to give the sleeve a darker, more foreboding aura.
Also includes the full digital album download which includes a track from the same recording session for their split 7" with Summon the Crows available on Nakkeskudd Plater, PLUS a special bonus track and full release artwork and booklet/lyrics.
---