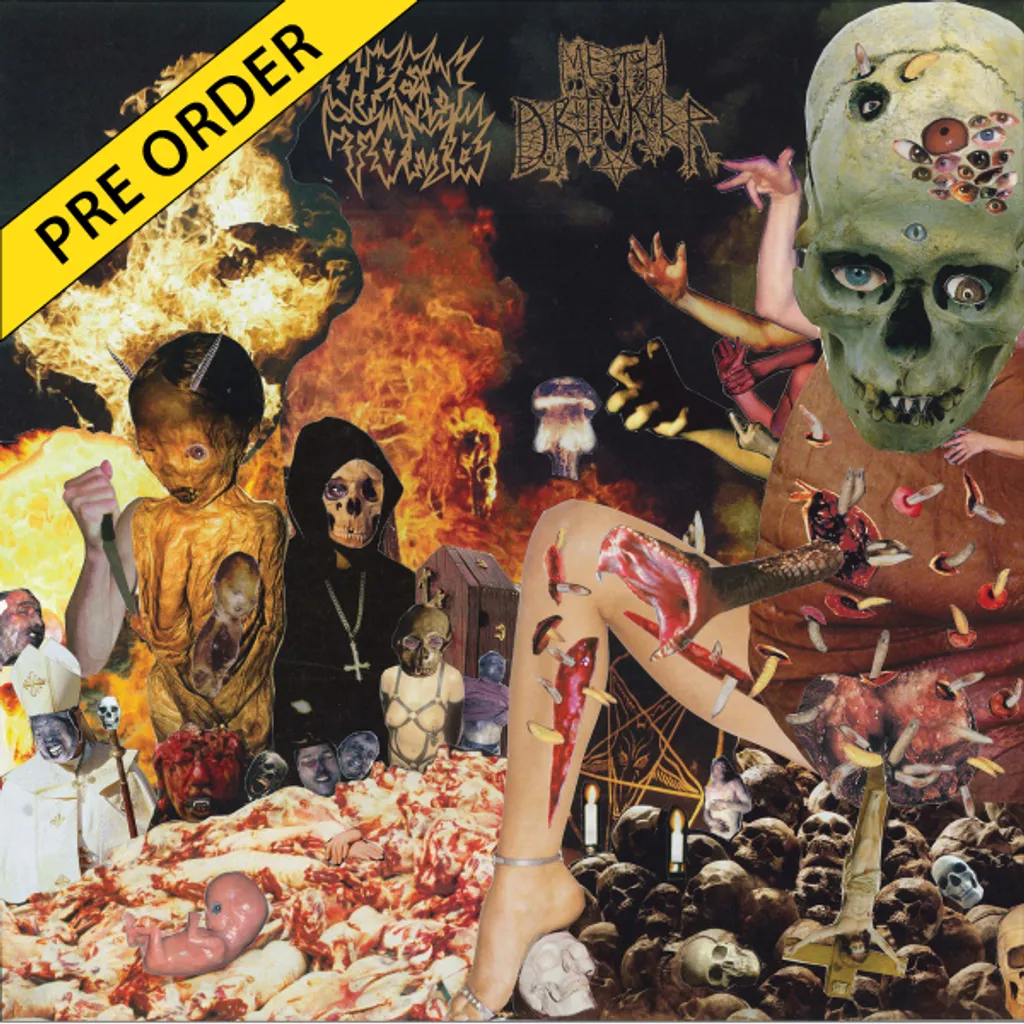 • PRE ORDER - METH DRINKER / OPEN TOMB Split LP
DROPOUT RECORDS

Pre Order before 1st January 2010. Item will arrive end of Jan 2020!
Reissue of long sold out split from 2012, that was strictly limited to 250 copies. Both bands from New Zealand, both slow and brutal!!! Meth Drinker delivers three songs of obscure sewer sludge in vein of Noothgrush and Grief. This is third release of MD via Drop Out, beside split 7'' with Dead Instrument and split Tape with Moloch. On the flip side another slow ride, Open Tomb brings two slow funeral doom songs with sludge influences.
---