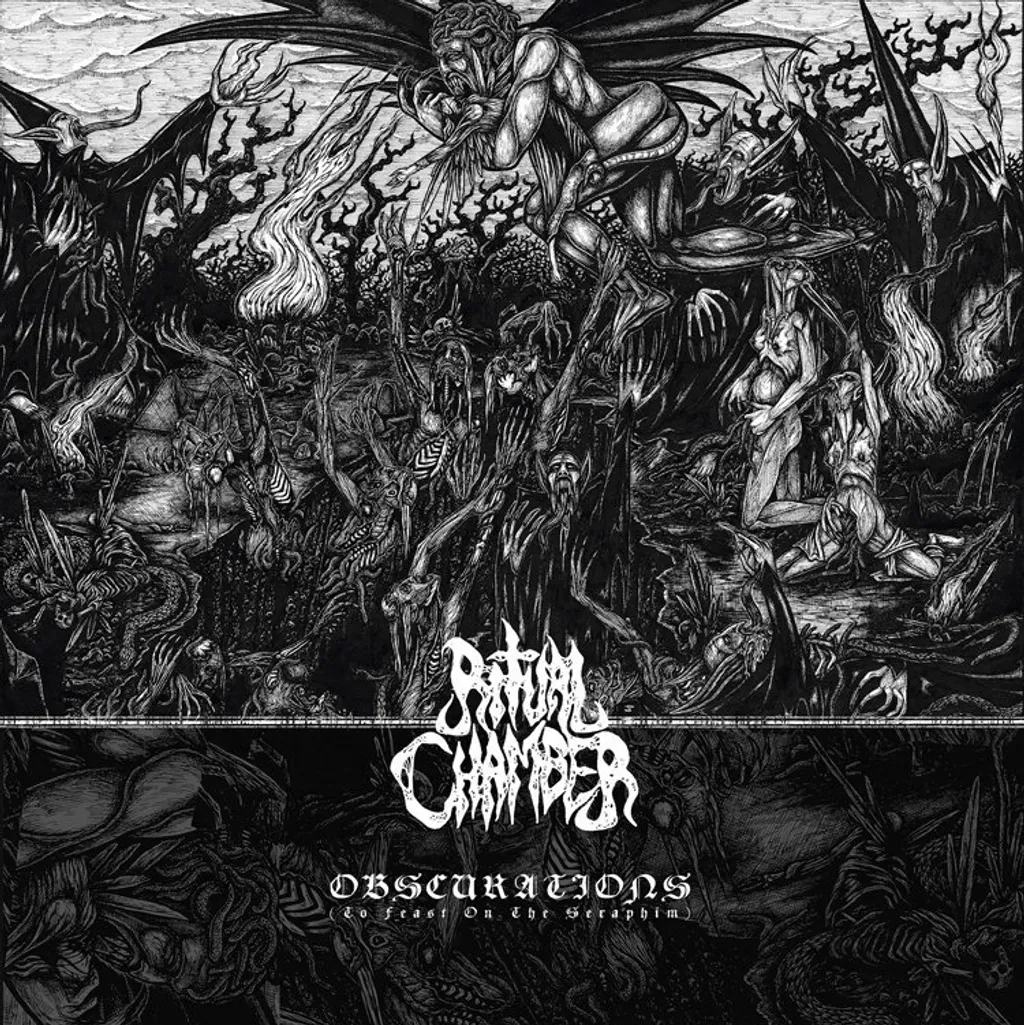 • PRE-ORDER >> RITUAL CHAMBER - Obscurations (To Feast On The Seraphim) 2xLP / CD
PROFOUND LORE RECORDS


**place your order & payment before 20th April 2020**
**estimated arrival on May 2020**
**limited stock only**

Bay Area metal monstrosity Ritual Chamber is commanded solely by multi-instrumentalist and underground death metal veteran Dario Derna (a.k.a. Numinas), who is also the mastermind behind Khrom, was part of underground cult band Infester, and spent time in acts such as Drawn & Quartered, Funebrarum and, of course, the mighty Evoken.

Like an extension of his work in Infester combined with the doomy atmosphere of Evoken, Ritual Chamber is a culmination of Derna's 25 years active in the underground and represents a return to his death metal roots. The entity made its presence known in 2013 with the Pits of Tentacled Screams demo, which made a huge impression in the underground death metal scene. Ritual Chamber's debut album was tracked and mixed at San Francisco's Light Rail Studios (Vhol, Hammers of Misfortune).

A massive, brutal and dark monolith of death metal terror, Obscurations (To Feast on the Seraphim) will lay its foundation upon the American death metal scene as one of its new promising pillars.
---