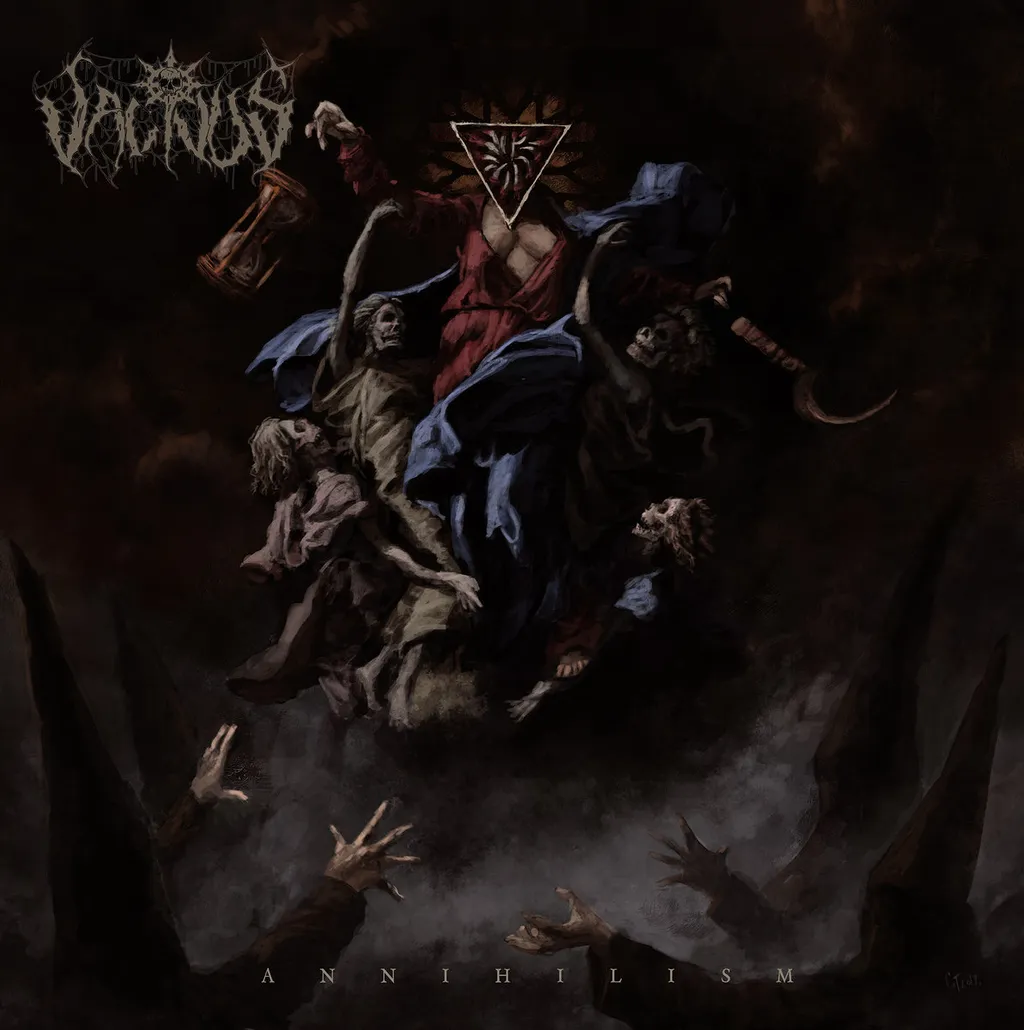 • PRE-ORDER >> VACIVUS - Annihilism LP / CD
PROFOUND LORE RECORDS


**place your order & payment before 20th April 2020**
**estimated arrival on May 2020**
**limited stock only**

With their new album Annihilism, UK death metal unit Vacivus will be poised to become one of the isle's most prominent death metal bands. Impressions were made with their Rite Of Ascension demo EP, their Nuclear Chaos 7-inch and ultimately their Temple Of The Abyss debut LP from 2017, which saw the band make their stain within the scene. This latest, however, will see Vacivus make an even more punishing and unrelenting impact by offering a serpentine treasure that threads the fibers of dark, unyielding brutality, technical proficiency and refined musicality of the highest plateau.

An ideal and seamless myriad of what a modern-day death metal offering should embroider, this album takes the band's sonic paradigm to a level beyond anything they've previously done. With the masterful production courtesy of Greg Chandler (Esoteric) in his Priory Recording studios, with final mastering via Dan Lowndes, Annihilism benefits from an exemplary sound, holding a dense and complex archetypal aesthetic, yet escalating and suffocating beyond that into a work of true death metal artistry.
---