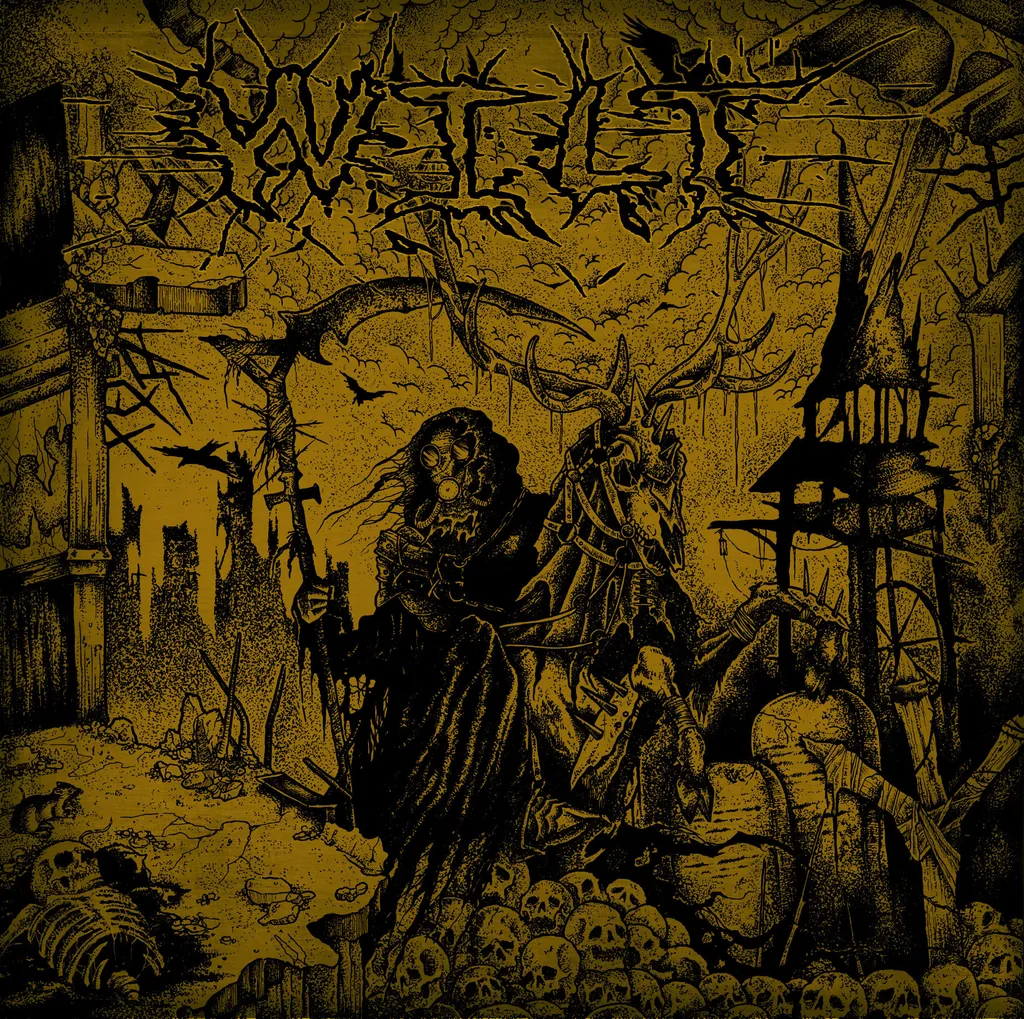 • Pre-Order - WILT - Self Titled LP
PROFANE EXISTENCE

Pre-Order before 26th April 2020
This album summons an inescapable apocalypse, with nothing will be left standing in its wake. Blending swarming shards of Bolt Thrower, Deviated Instinct, Amebix, Celtic Frost, Filth of Mankind, Instinct of Survial etc., WILT have created a truly monstrous death metal/crust masterpiece for the end times – a doomed sonic landscape mauled by lawless warfare in a siege of shadows. The darkness that transpires, the hopelessness, and utter destruction summoned, are awe-inducing.

Pressed on Transparent Green and Black "Cryptic Haze" Vinyl. Comes with an 11x17 glossy poster designed by Andy Swarthout.
LP jacket design by Mike Roberts.
---