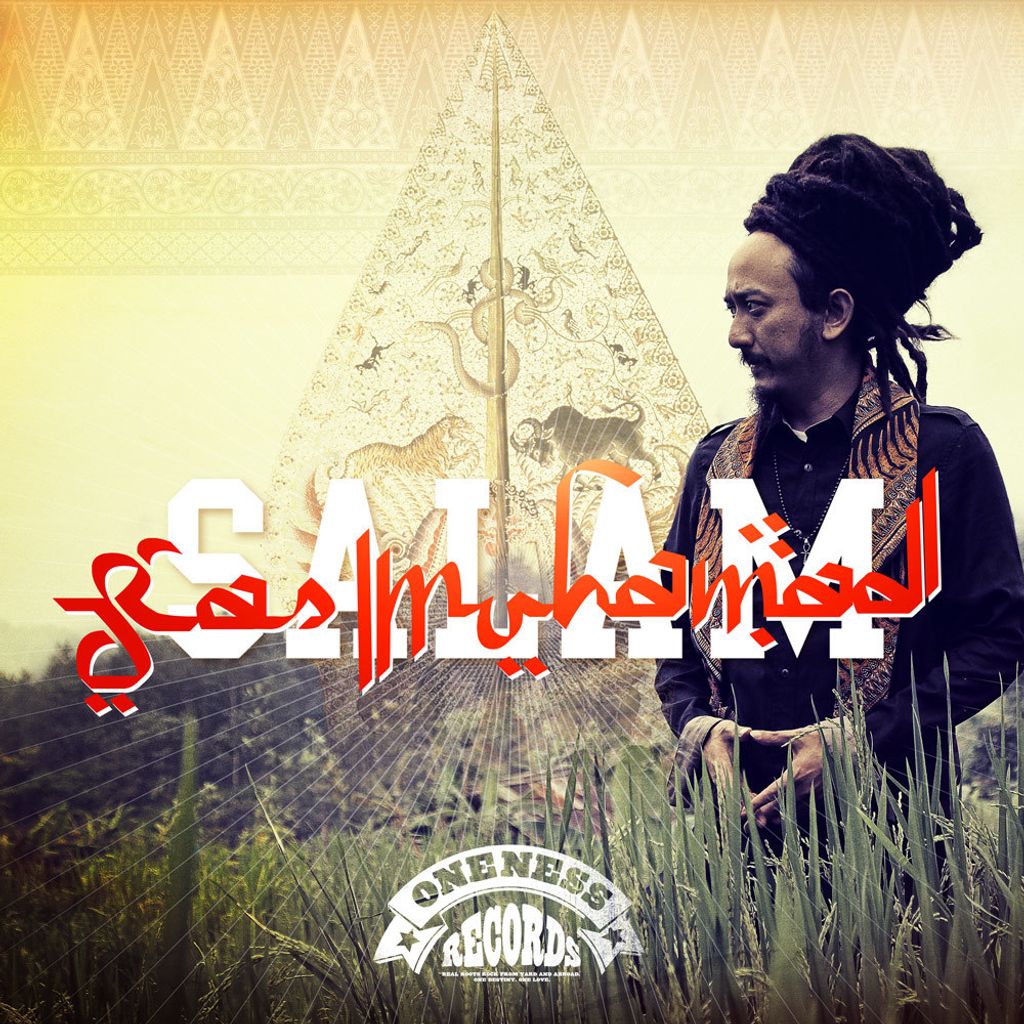 • Ras Muhammad "Salam" CD
DEMAJORS RECORDS


Ras Muhamad comes out of Indonesia with his third album, a sonic journey that truly represents the global scale of reggae. His super vocal style is a distinctive tenor that moves through complex melodic structure while maintaining the consistent vibe and confidence of reggae's true roots singers. Singing about truth and rights is one thing but songwriting on this level crosses boundaries that know no hemisphere. Collaborating with the Germany-based Oneness Records crew for the rhythms, the level of professionalism is raised even higher with this crew's deep sound - full of unique keyboard effects, horns, delay, and the authentic sounds of live drums, Ras Muhamad is cruising "set speed" on 16 tracks.
Songs are sung in English and Jamaican patois with a distinctive conscious messaging that is very relatable. Linguistic and cultural education are explored with the title tune Salam a typical greeting in Indonesia, with its roots in Islam, and its simple message meaning "peace".
Ras Muhamad aspires to introduce Indonesia on a global scale through reggae, to put Indonesia "on the map", specifically in music, arts and talents that the country has to offer to the world. It's ancient cultural traditions of music, dance and theatre run deep, with their influences from Buddhist, Hindu, and Islamic and African traditions, and these influences clearly inform his artistic expression. Check out Salam, its a perfect example of "reggae gone international" and a great example of how technology has made the world a smaller place for the singers and players of instruments.
---