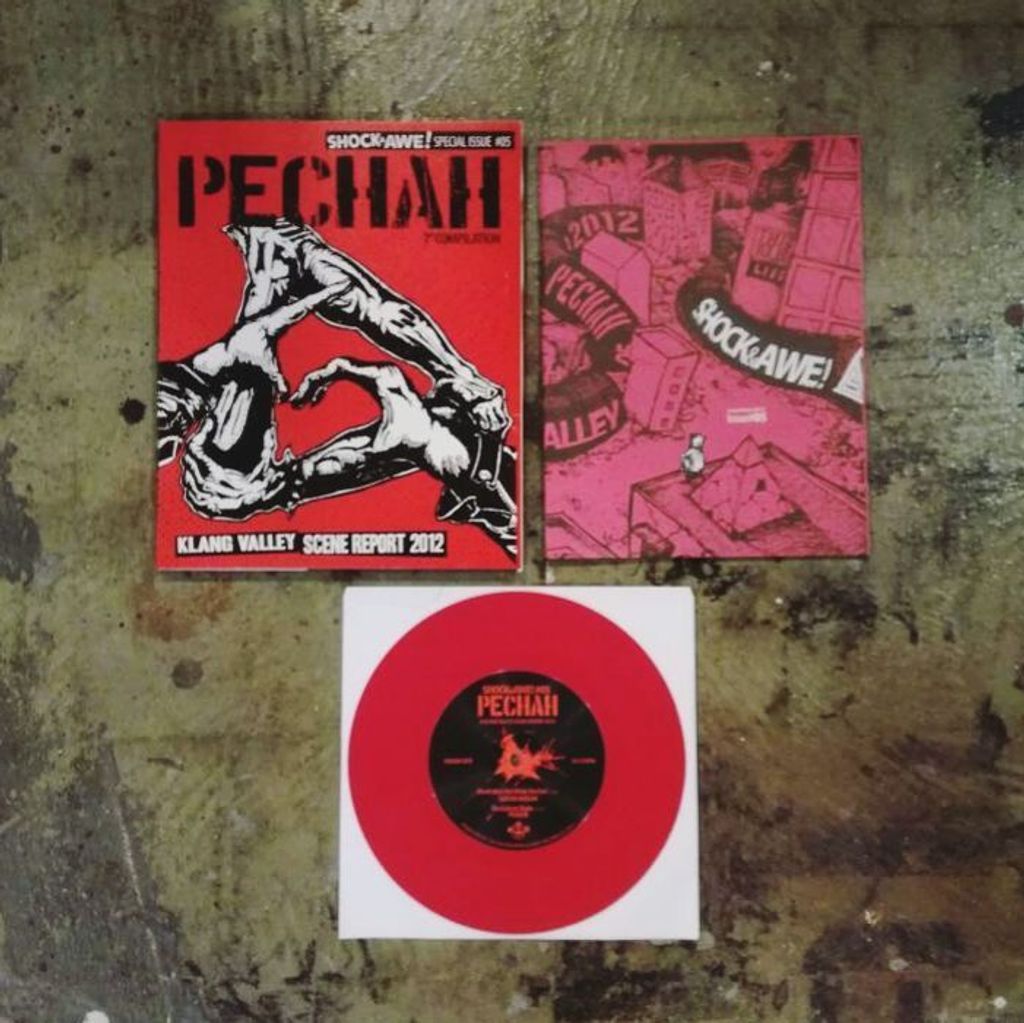 • Shock & Awe! : Special Issue #05 w. Pechah Compilation 7" + Zine
KNOT / CACTUS

1st prssing. Black Vinyl : Edition of 300
2nd pressing. Red Vinyl Edition of 200

The documentation of Klang Valley Punk Scene. This package, will have a 64 pages of Shock & Awe! zine #5 that covering all topics of Klang Valley (Kuala Lumpur and Selangor, Malaysia) DIY punk scene.
It includes interview with bands, labels, and local DIY show space.

While the zine come with 4 way split 7" that feature Pusher (post punk, funkadelic gang of four type of maniac), Sarjan Hassan (local crossover band that have strong early 80's trash metal influence), The Garrison (Brit inspired punk rock band with really outstanding brilliant lyrics) and Crimescene (fast hardcore band with strong element of heavy downtune East bay powerviolence tunes). All the bands song had been mastered at Enormous Door Mastering (Jack Control home mastering).
---