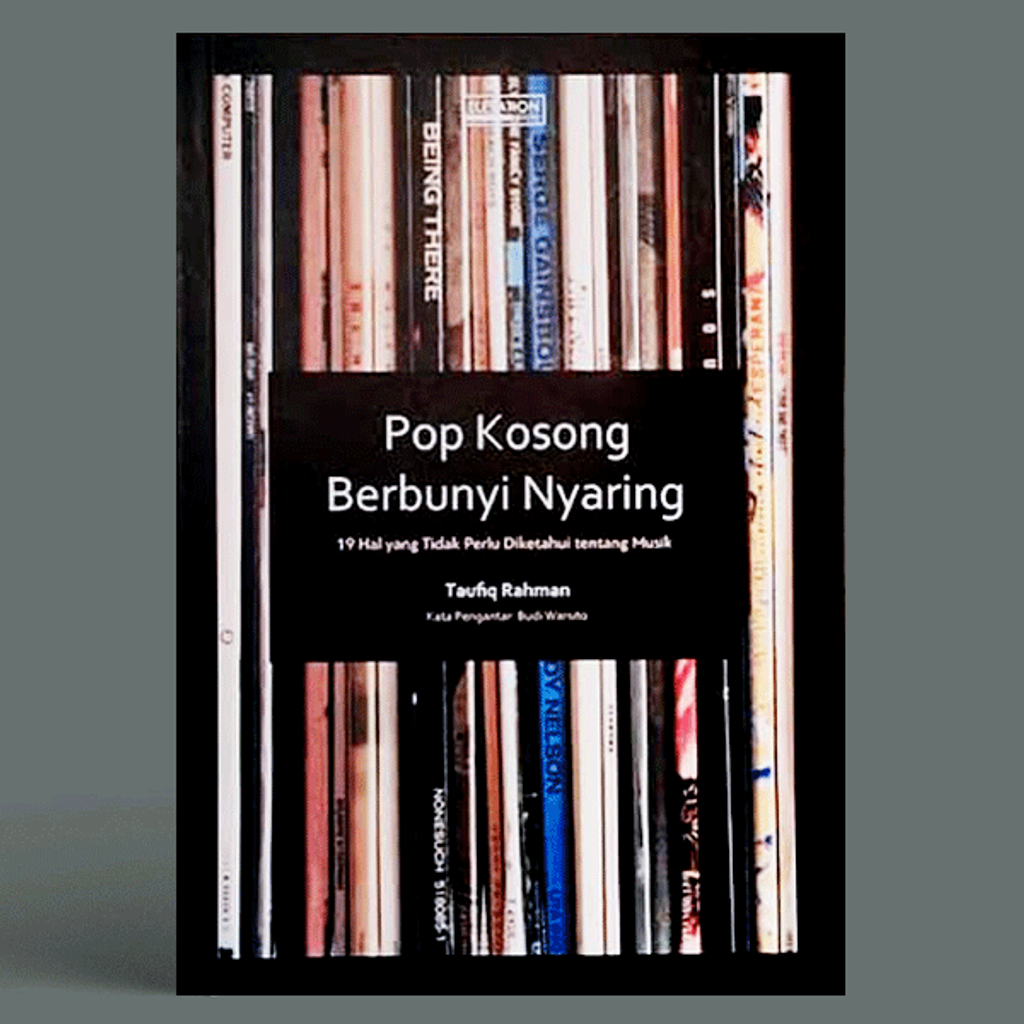 • TAUFIQ RAHMAN - Pop Kosong Berbunyi Nyaring : 19 Hal Yang Tidak Perlu Diketahui Tentang Musik Book
ELEVATION BOOKS
PAPERBACK cover
146 pages

The themes discussed in this book revolve around a variety of themes ranging from the current state of Indonesian and world music scene, about the fate of music in the midst of the dominance of streaming services, to the music role of the band The Replacements and the album Deceit of This Heat in the post-punk industrial band in British election politics president in 2016 in the United States.

There is also a very personal writing about how grunge shaped the writer's identity at the end of last century. But more than just a personal testimony, the book Pop Empty Loud Loud with subtitles "19 Things You Don't Need to Know About Music" is an attempt to introduce music, albums, or peripheral perspectives that are not widely written and discussed when discussing music, just like what was done by Nick Hornby in the book 31 Songs, which deeply introduces music that is not very well known, but has a very special meaning for the author.
---