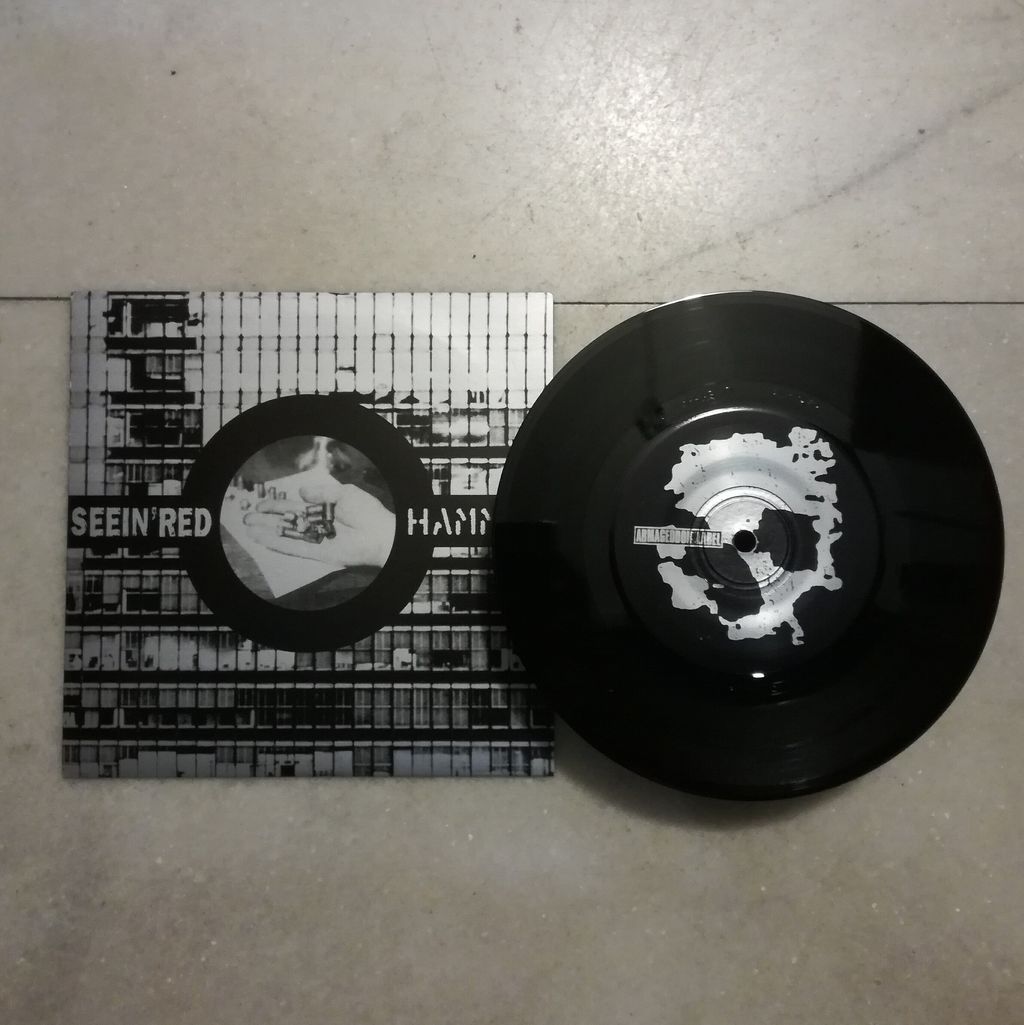 · USED records - SEEIN RED / HAMMER split 7"
MEDIA CONDITION : VG ++ || SLEEVE CONDITION : VG
ARMAGEDDON RECORDS
Seein Red, hailing from Holland and sporting ex-members of Larm, offer three previously unreleased tracks of pissed off, angry political hc. Great recording by these Dutch veterans. Japan's Hammer lend two songs of their brilliant blazing Japanese hardcore sound, a sound that was originally perfected by bands like Gauze, Death Side and Lipcream. The two Hammer tracks are their best-to-date.
---