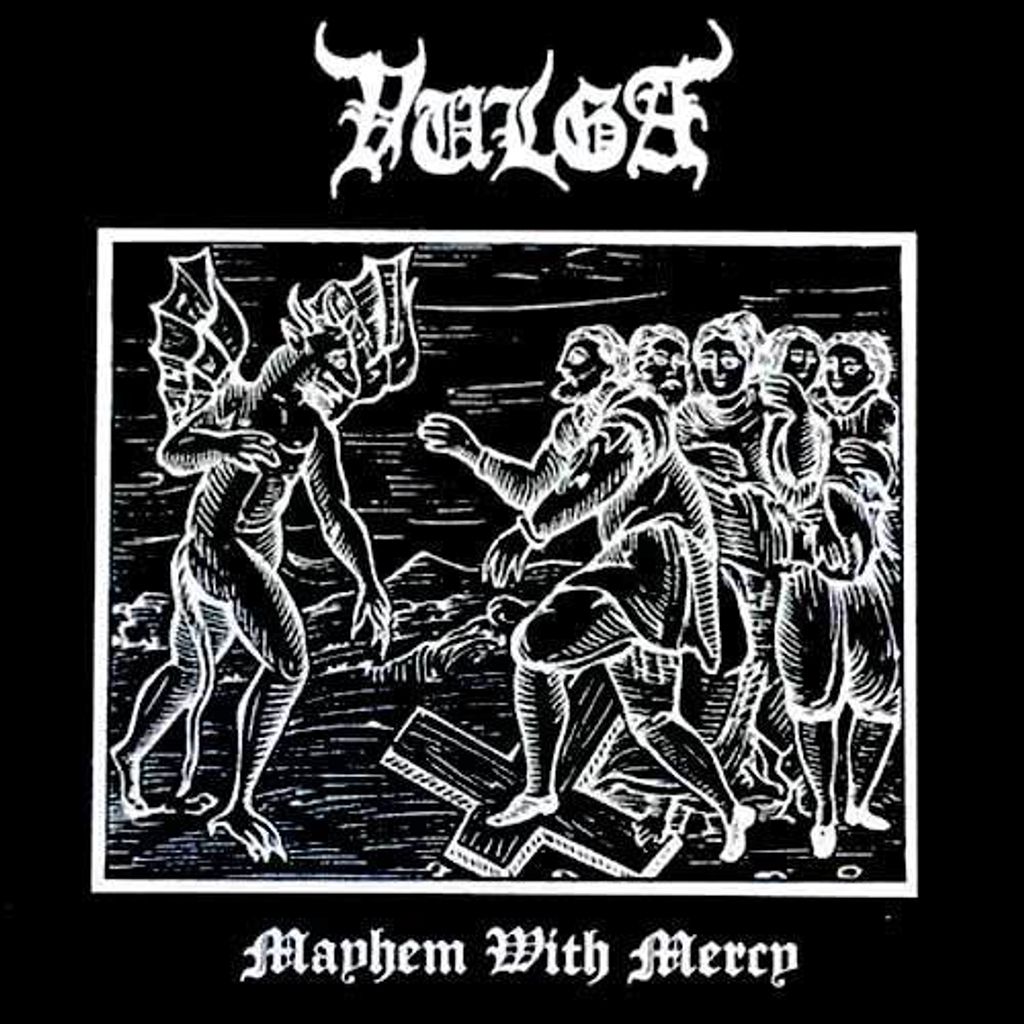 • VULGA - Mayhem With Mercy CD
AFTERLIFE PRODUCTION
CD with jewel case version

All songs were taken from their project bands Massrohandt and Sreat & Esimorp Satanic Split Demo 91/92.
Vulga was active from 1985-1994 and released one demo on a local basis. A 7" EP was planned for release on the French label Embassy Productions in 1993 but was cancelled (by the band). In 2005, Vengeance Records was going to release a CD called 'Venemous Black Ancient' containing 5 songs of theirs. This doesn't seem to have materialized (Possibly bootleg). There is an official demo, released in very small numbers.
Guys from Vulga started two black metal projects: Massrohendt and Sraet & Esimorp.
---