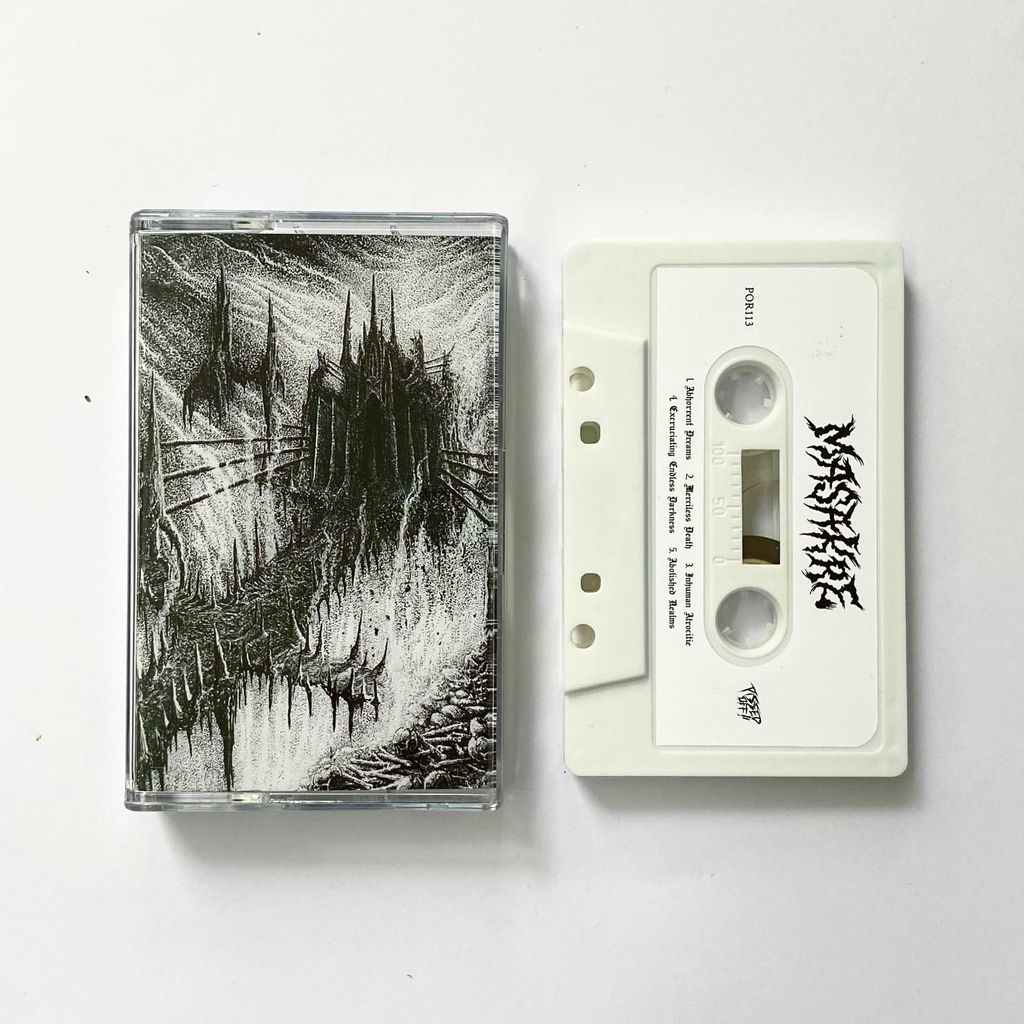 New
• Masakre "Morbid Execution" Cassette
PissedOff! Records
Indonesian Deathcrust upheavals MASAKRE unleashes the group's latest bombardment "Morbid Extinction", an EP of paramount and undeniably reeking in bloodthirsty nature!
Right from the opener that sounds akin to a straight-up declaration of war, "Morbid Extinction" sounds absolutely immense and gripping; tiptoeing a thin line between Crust Punk and old school Death Metal.
150 Copies of Pro Cassette on White Shell Tapes.
---