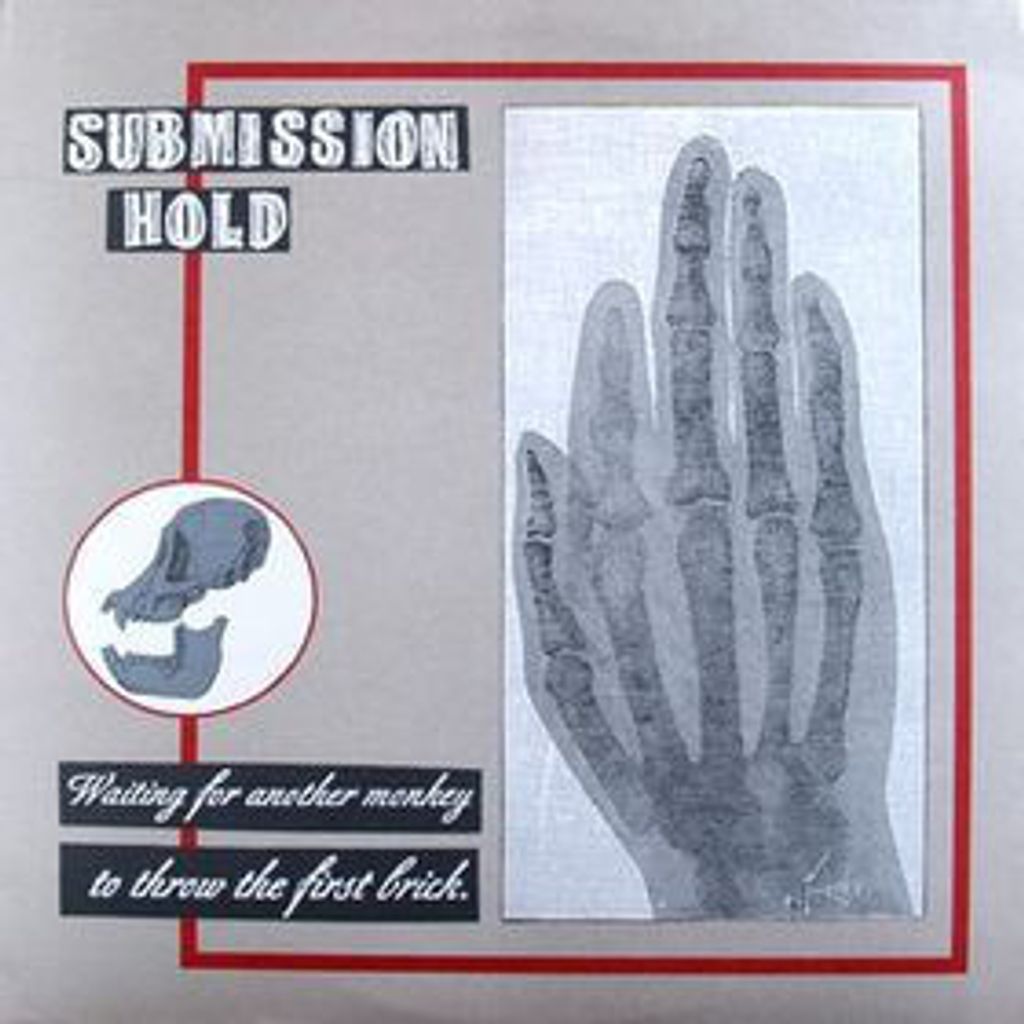 • Submission Hold "Waiting for Another Monkey to Throw the First Brick" LP
EBULLITION RECORDS
Submission Hold's blend of political content, abrasive hardcore, memorable song writing, and awesome vocal power fits perfectly with Ebullition. These nine songs are complex and diverse, yet very catchy and powerful. The thick booklet features art, writings, and lyrics in English, German, Spanish and French. One of the better releases that Ebullition has ever released, and one of the best bands currently playing shows in North America. Inspiringly honest hardcore from Canada's west coast.
The LP and CD have slightly different covers. The cover shown is from the CD.
The CD comes with a 36 page booklet and a sticker.
Both formats come with a short story written by Kent McClard.
---