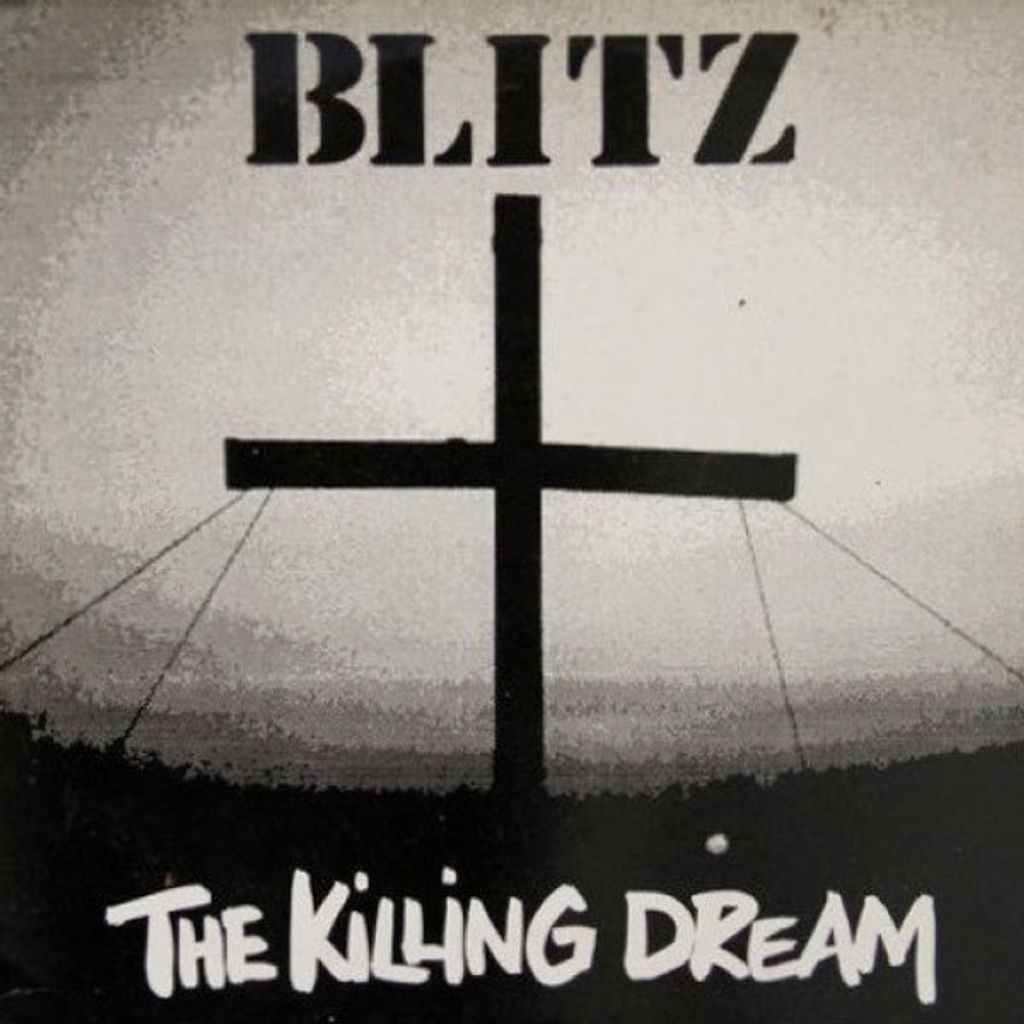 • BLITZ - The Killing Dream LP
SKUNX RECORDINGS
Recorded at Cavalier Studios, Stockport, England. Sept/Oct/Nov '89.
180g black vinyl.
Those looking for the typical full-on assault of Blitz' punk material might be disappointed with this one. A latter-day effort, this one actually might be more interesting than the band's previous buzzsaw attack records. What happened to Blitz, as what happened to a few other bands of the 3rd wave UK punk era (Anti-Nowhere League, Anti-Pasti, Chron Gen), was that they eventually eschewed the punk rage and straight forward volume attack in favor of a more dreary, synthed, subversive sound. Almost like a post-new-wave genre, Blitz still have the resentment and anger down pat, but this time around they display it in a more low-key, almost (dare I say!) gothic tone.
I mean, let's face it, punk is a limiting genre, especially for those with little to say in the first place. The Killing Dream is a logical continuance of that punk thought, merely expressed with some darker, more subtle overtones. And it works.




---