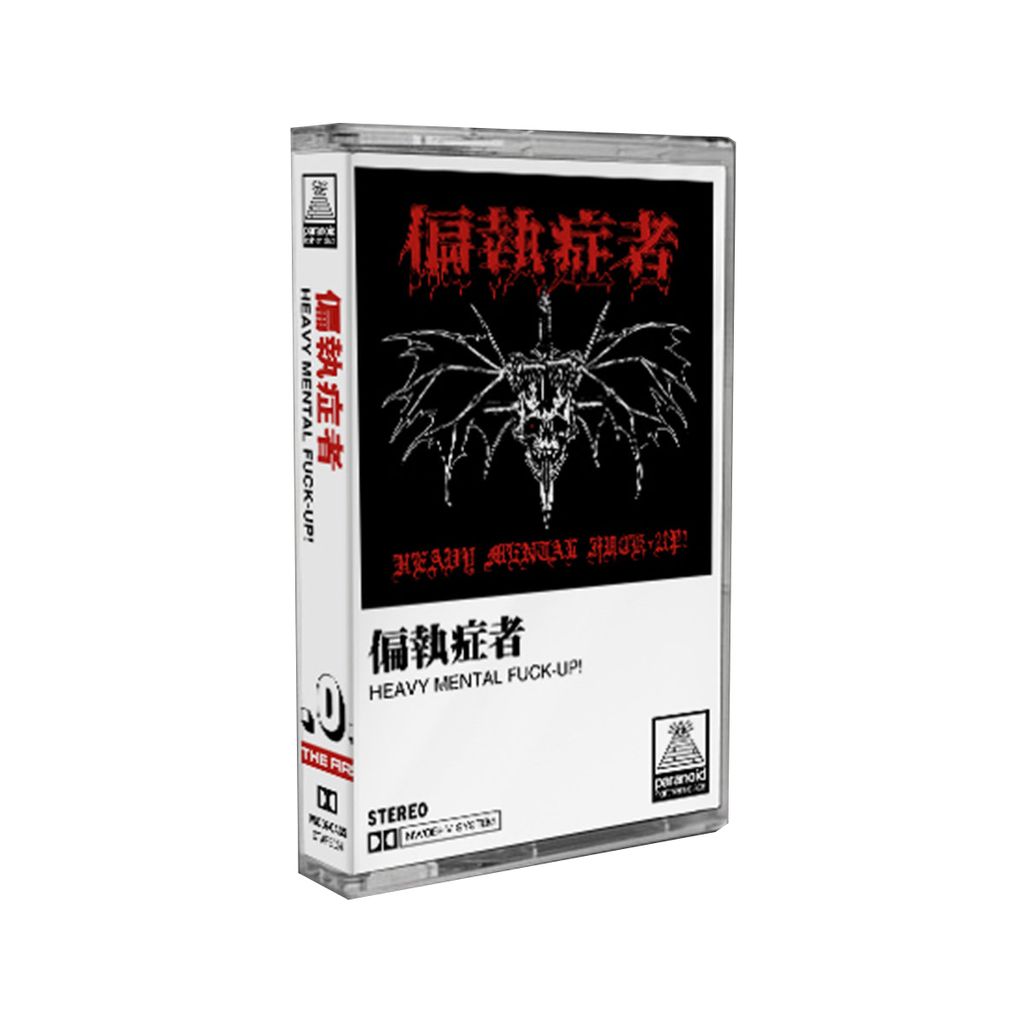 Pre-Order
• Pre-Order : Paranoid "Heavy Mental Fuck-Up!" Cassette
Paranoid Northern Disc


Pre-Order before 30th Aug 22
Drums and guitars recorded at Communichaos Media Clay Station, Strängnäs, 2-4 March 2018 by Kenko. Bass, lead guitars and vocals recorded at Studio Mangel, Frösön, 12-18 March 2018 by JockeD-takt. Mixed by Kenko. Mastered by Magnus Lindberg at Redmount Studios, Stockholm, Sweden, April 2018. Devised and arranged by Paranoid.
On "自警団 " guitar solo by Joel Militia.
Cover artwork by Nicky Rat.
Photos by Pontus Lindroth.
---