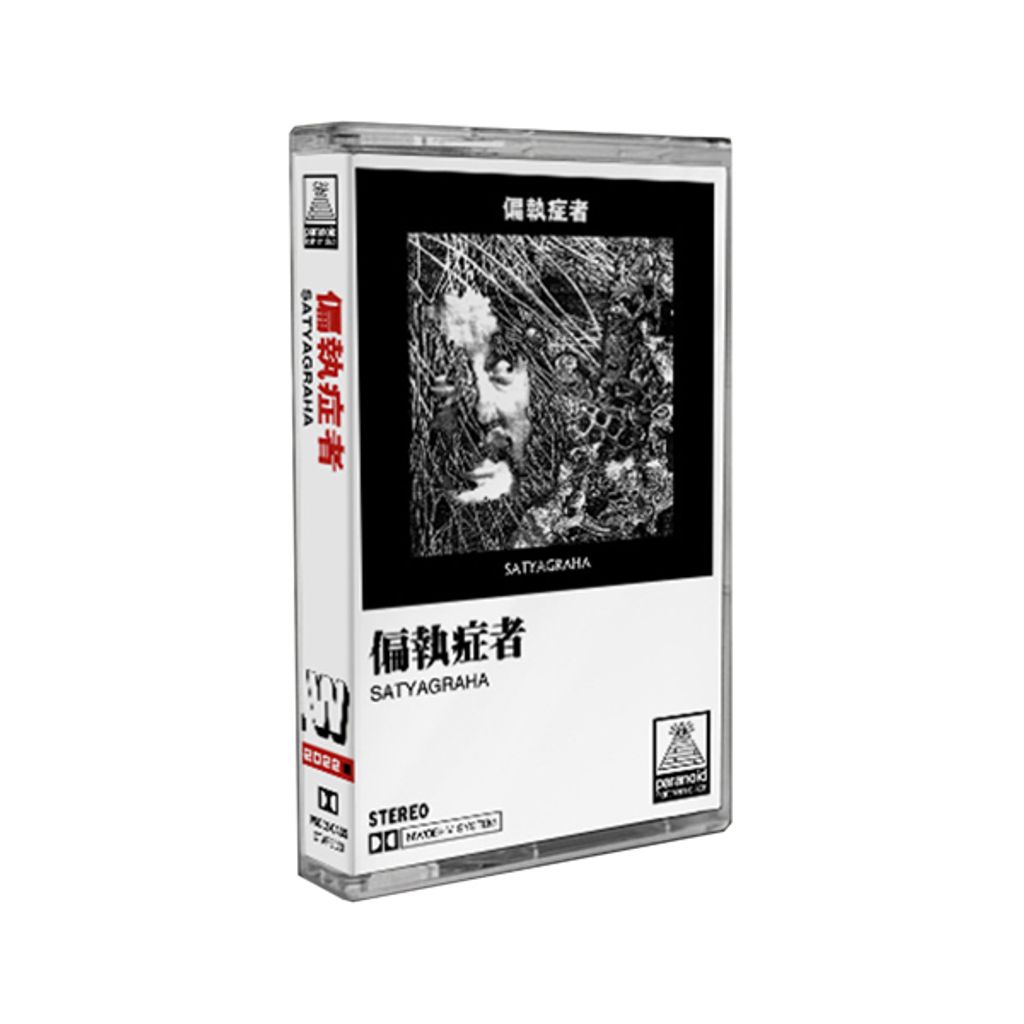 Pre-Order
• Pre-Order : Paranoid "Satyagraha: Cassette
Paranoid Northern Disc

Pre-Order before 30th Aug 2022 (Super limited items)

Cassette version of 偏執症者 (Paranoid)'s 2015 album. US exclusive version limited to 100 copies.
Recorded in Empire Studio, Frösön, Sweden, December 2014 - February 2015. Engineered and produced by Jocke D-takt. Drum recording supervised by Sommarkatten. Mixed and mastered at Noise Room, Tokyo, Japan, March 2015 by Shigenori Kobayashi. Executive Tokyo assistance by Motökaaos. "Hoppou No Kurayami" was recorded, mixed and mastered at Studio Talkback, Östersund, Sweden, April 2015. Written and performed by El Parador. Back-up vocals on "Kaihou" by Nils Landin. Guitar solos on "Nangijala" by Johan Landin. Digital noise by Christian Augustin.
---