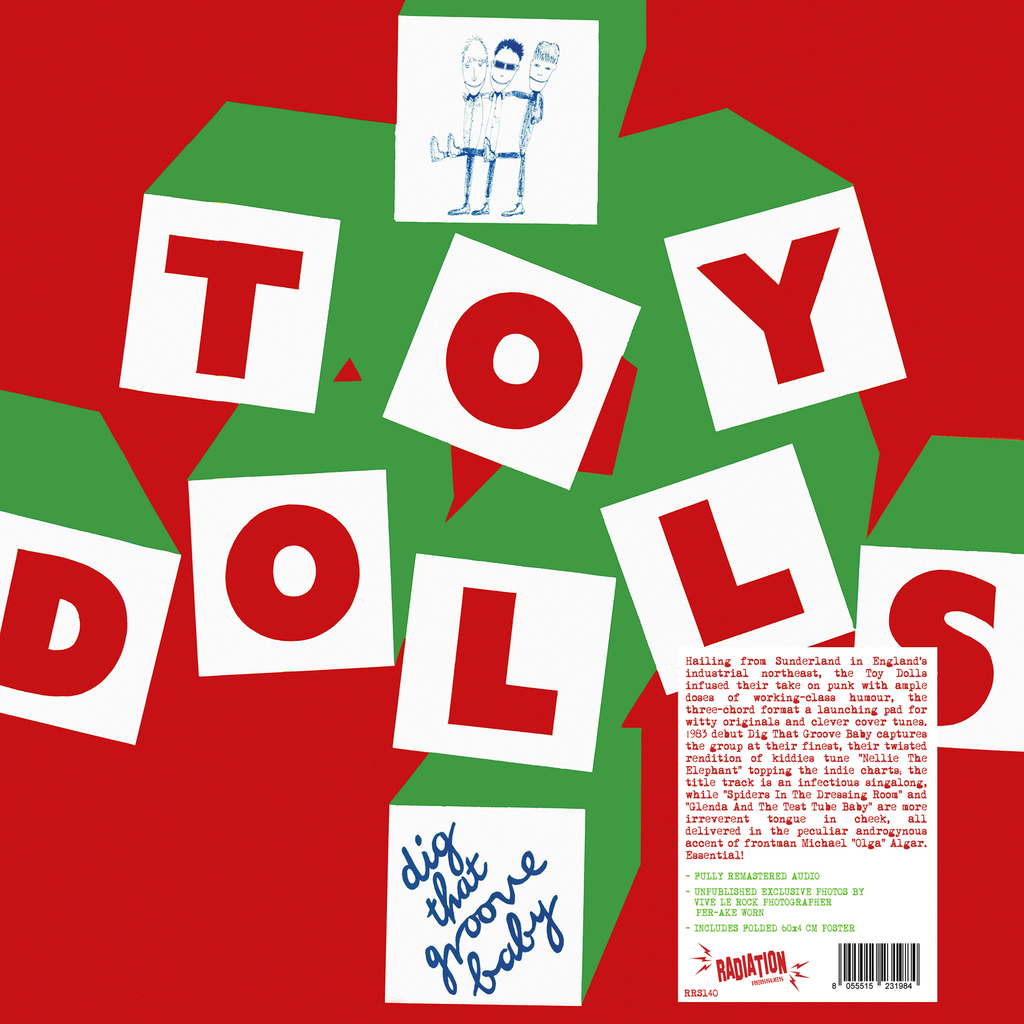 Pre-Order
• Pre-Order : Toy Dolls "Dig that Groove Baby" LP
Radiation Records

Pre Order before 12th June 2021

Reissue on Radiation, includes an exclusive photo licensed by VIVE LE ROCK photographer Per-Ake Wärn in a 60x60cm folded poster!
Hailing from Sunderland in England's industrial northeast, the Toy Dolls infused their take on punk with ample doses of working-class humour, the three-chord format a launching pad for witty originals and clever cover tunes. 1983 debut Dig That Groove Baby captures the group at their finest, their twisted rendition of kiddies tune "Nellie The Elephant" topping the indie charts; the title track is an infectious singalong, while "Spiders In The Dressing Room" and "Glenda And The Test Tube Baby" are more irreverent tongue in cheek, all delivered in the peculiar androgynous accent of frontman Michael "Olga" Algar. Essential!
---