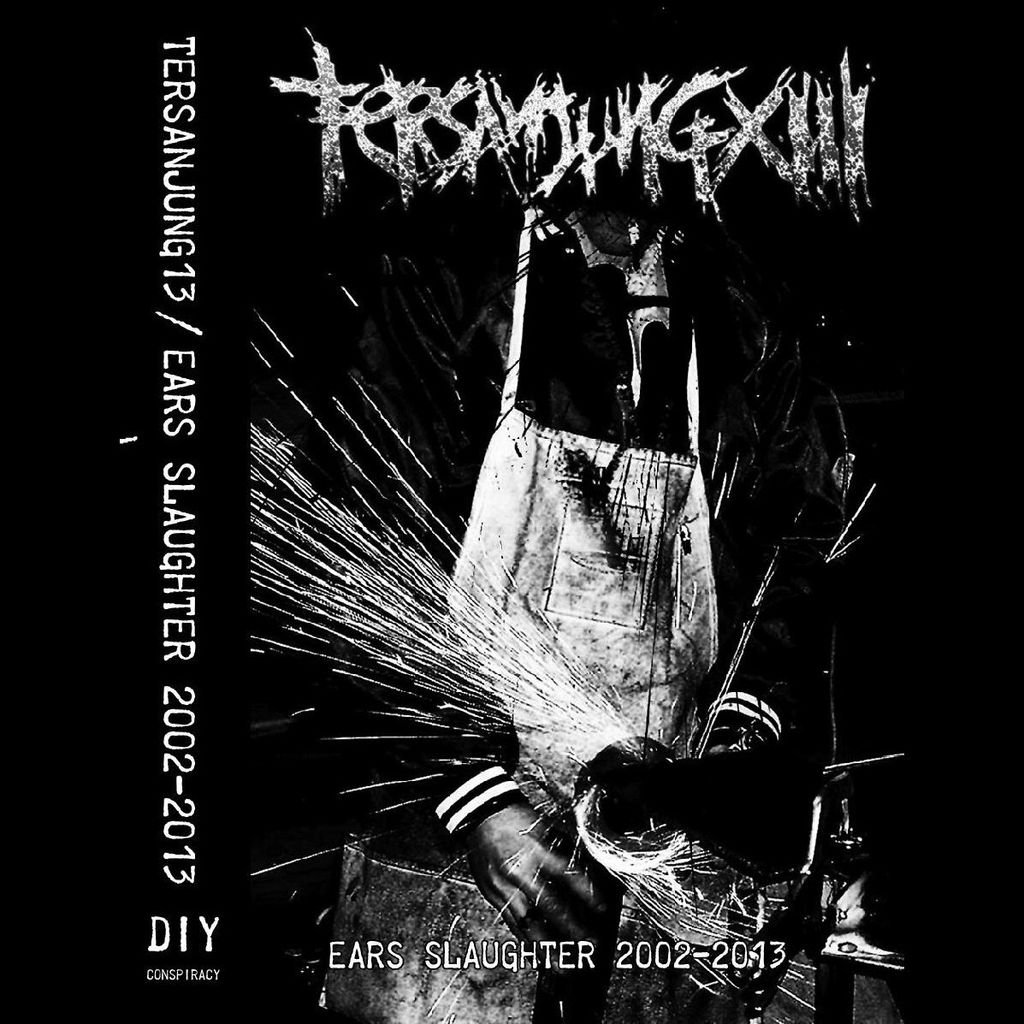 New
• Tersanjung 13 "Ear Slaughter 2002-2013" Cassette
Revulsion Records


Singapore - Malaysia tour edition 2014.
Released by various Malaysian & Singaporean labels (marked as DIY Conspiracy) for Tersanjung13 tour in 2014.

Track 1-4 taken from split 7" with Godstomper
Track 5-7 taken from split 7" with Embalming Theatre
Track 8-16 taken from split 12" with Unholy Grave
Track 17-24 taken from split CD with Grindbashers
Track 25-26 taken from split tape with Inquiry Last Scenery
Track 27-43 taken from Jangan Dilakukan Di Rumah EP Tape
Track 44-48 taken from V/A Breathless War Tape & CD
Track 49-50 are unreleased tracks.
---