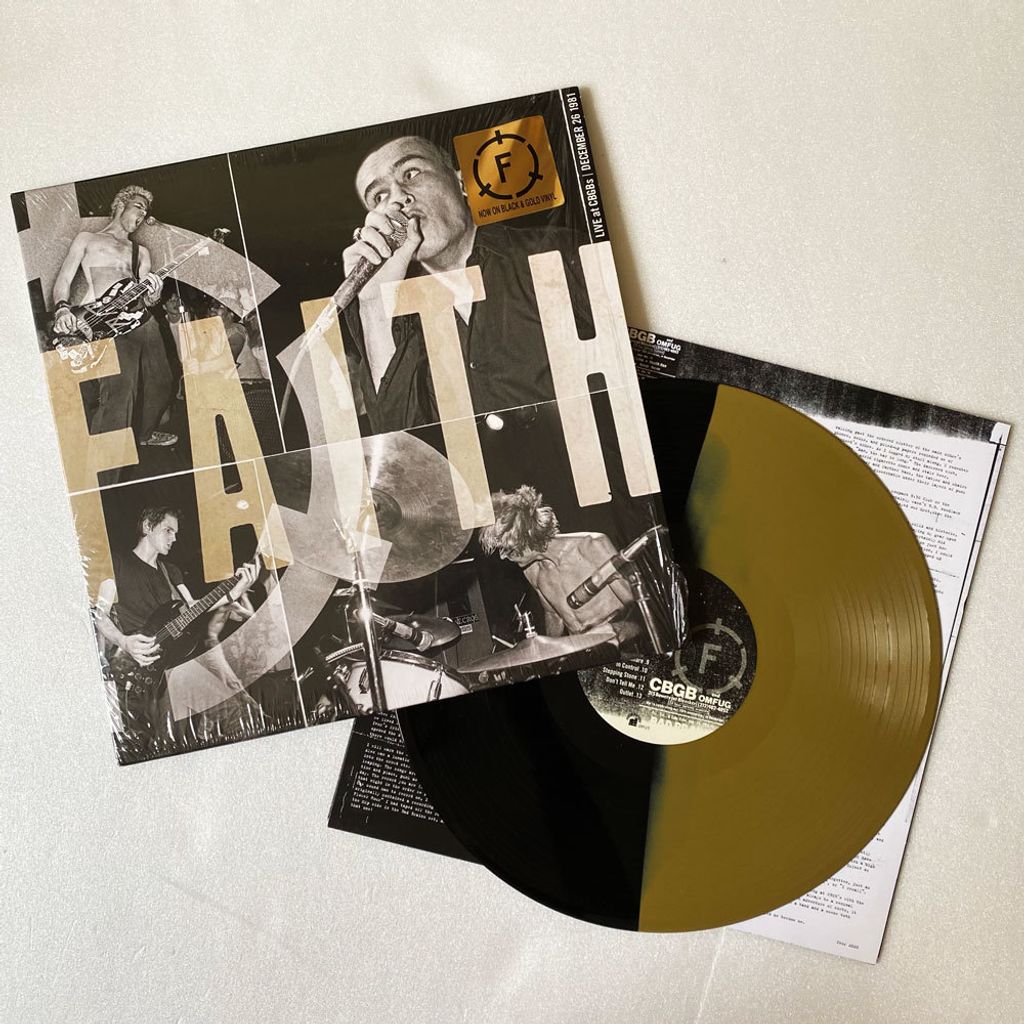 USED
• Used Records - FAITH - Live in CBGB's LP
OUTER BATTERY RECORDS
Color Vinyl (Refer to picture
Media Condition : NM
Sleeve Condition : NM

This is a live LP from Washington, DC's legendary hardcore band Faith. Recorded live in December of 1981 opening for the Bad Brains, this full-length is two complete sets and it captures the band's incredible live energy. All photos are by Glen E. Friedman, who was at the show and went on to shoot everyone from Minor Threat, Beastie Boys, and Public Enemy.
---