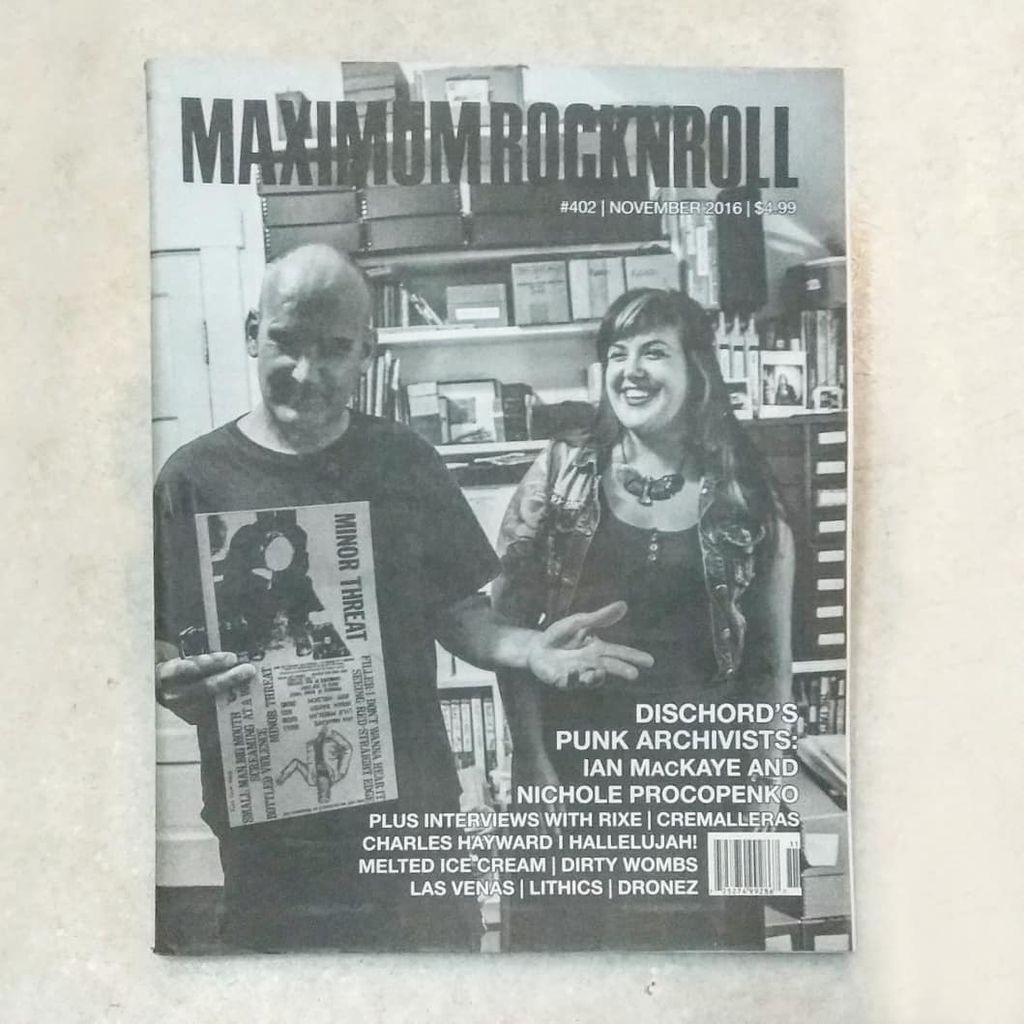 MAXIMUM ROCK N ROLL - #402 - NOVEMBER 2016
Issue #402 (November 2016)
OFFSET PRINTING

This issue features an interview with the official archivists of Dischord Records: Ian MacKaye and Nichole Procopenko. On top of that: interviews with HALLELUJAH! from Italy, Melted Ice Cream Records from New Zealand, French Oi! powerhouse RIXE, melodic Mexico City duo CREMALLERAS, Portland post-punkers LITHICS, and LAS VENAS from Madrid. Plus: features on renowned drummer Charles Hayward of THIS HEAT, Japanese-style hardcore by way of Greece DIRTY WOMBS, and Philadelphia D-beat band DRONEZ. Also got photo spreads featuring AMERICAN HATE, LUMPY AND THE DUMPERS, and LEMONADE on a steamboat in Omaha, Nebraska, selections from the Toronto Women in Punk Calendar and shots from Olympia Hardcore Fest by Angela Owens. All that plus all your favorite columnists and the biggest reviews section in punk, don't miss it!
---