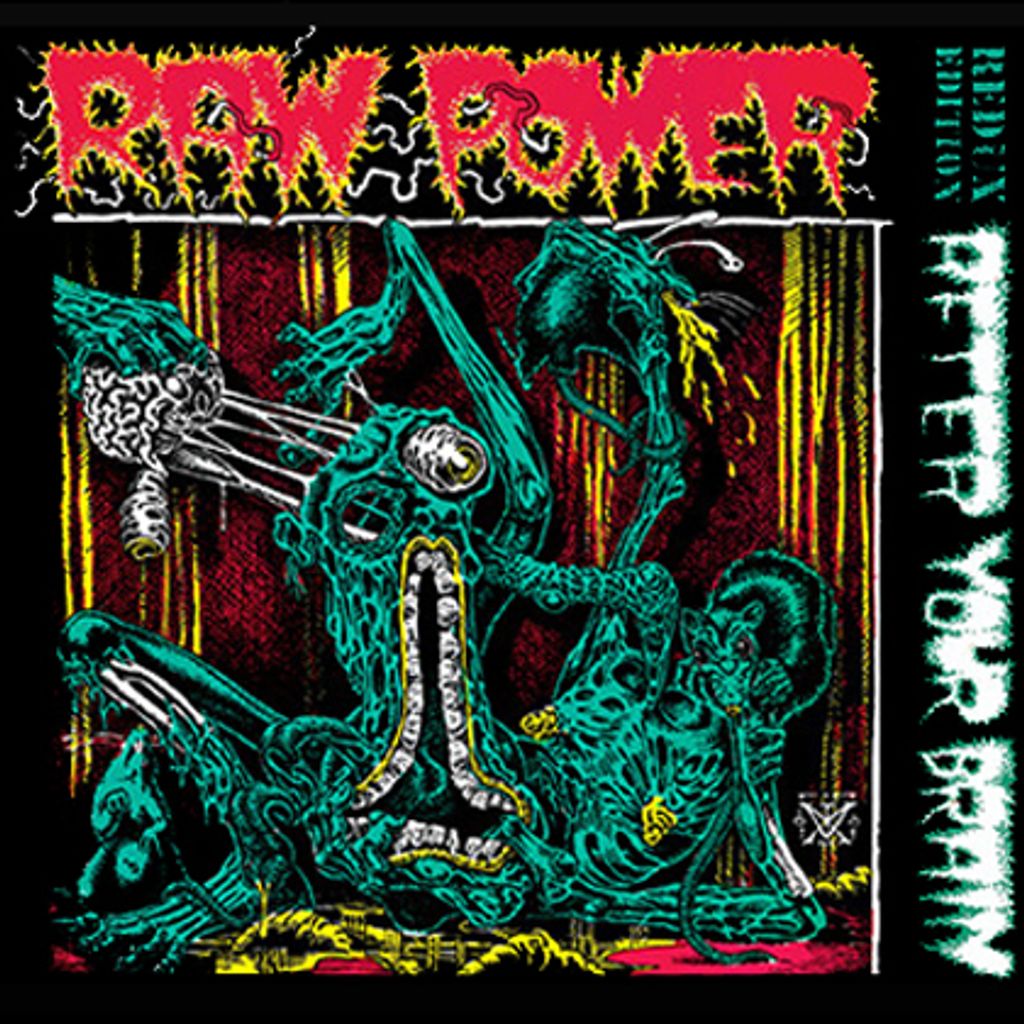 New
• Raw Power "After Your Brain" CD (Redux)
F.O.A.D Records
Mid May 2023 Arrival!
Check all F.O.A.D Mid-May Arrival!

Following the path of their groundbreaking masterpiece "Screams from the gutter" (1984), RAW POWER's third delivery "After your brain" (1987) strengthens the band's well-oiled Hardcore intensity performed at unbeatable technical precision for the times spicing it up with additional influences, ranging from Metal to guitar driven HardRock, but never losing that speed and punk fueled rage that characterized their sound so greatly. Recorded in one of Italy's most credited studios of those years, "After you brain" was released with an uncomplete and rushed mix that left the band partially satisfied of the final result.

27 years later and for the first time ever, we re-transfered each channel from the master reels and remixed it scrupulously at Toxic Basement Studio under the band's direct supervision. This is how it was supposed to be back then and how Raw Power themselves always wished it to sound like. As the legendary frontman Mauro Codeluppi says: "We recorded everything without great difficulty, sleeping outside in Helder's camper to avoid having to pay extra taxes to the studio. I can't remember why, but in the end the record wasn't mixed properly and the result was a poorly done job. Today, after almost 30 years, with the help of F.O.A.D. Records and the actual members of Raw Power, "After your brain" is reborn for the second time... Completely dissected and reassembled you can listen to it how it should have been, rediscovering details that have been hidden, up to today." As all the other RAW POWER reissues on F.O.A.D. (this is the 4th of the series after "Birth", "You are the victim" and "Screams from the gutter") this comes in a deluxe digipack sleeve with 8 page booklet including lyrics, rare photos and liner notes. Re-descover this timeless Italian Hardcore masterpiece in its best sounding version ever!
---