Bongo Joe Records (Switzerland)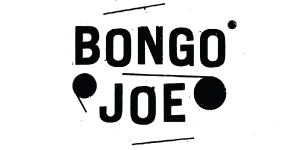 Bongo Joe Discs explore current and underground worlds, whether they are instruments, voices or machines. They also dig into the veins of time to find nuggets, from here and elsewhere.

What they have in their catalogues are amazing, releasing tons of great obscure records from the eccentric flute tunes by Max Cilla, a great HIGHLIFE records by "General Franco Lee Elute and His Harmony King International Band (Nigeria), to the great compilation by the king of CALYPSO music, Walter Gavitt Fergusen.

They also put out a few great compilation from as far as Indian Ocean presenting a great tune of SOUL SEGA, as well as two Portuguese-speaking African islands of Sao Tomé & Principe compilation deliver a great music of what they called it PUXA, to the extend of releasing the SYNTH WAVE/POST PUNK from Spain scene circa 1980-86. Not forget to mention the recent releases from bands such as ALTIN GUN (Anatolian Psych), DERYA YIDLIRIM AND GRUP SAMSEK (Anatolian Psych), YIN YIN (Molam thai groove beat), and L'ECLAIR (Psych Rock/Prog from Swiss), which are all mend to be our favorite tunes.

This label is worth to be check by all the music fan, DJs that craving for some obscure dance groove or anyone who put exploration as a factor to finding a new music.
Check their bandcamp here >> https://lesdisquesbongojoe.bandcamp.com/
Or check their website at >> https://www.bongojoe.ch/
Order their stuff from us. Next cut off date will be on 26th June 2020
---
---