This is a STEP-BY-STEP instruction to place an order.
STEP 1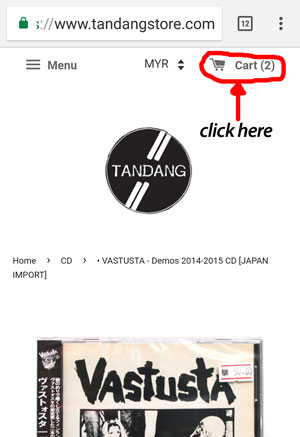 After finish adding all the items that you wish to buy, please click at the cart logo.
You also can change the currency.

STEP 2


Please click at the CHECK OUT if you want to confirm the order

STEP 3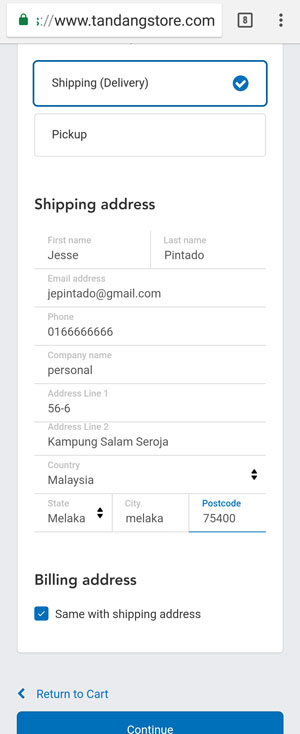 Please choose between MAILORDER (Shipping) or SELF PICKUP.
Self pick up means that you will come to the store to pick up the item. For Self-Pickup option, please kindly fill in your billing address as well.

STEP 4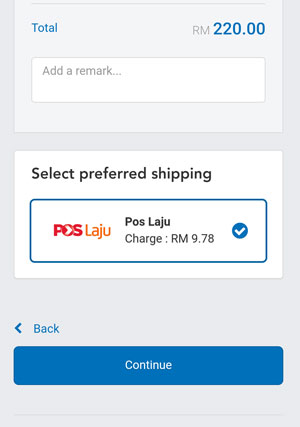 There will be a POS MALAYSIA postage charge appear. And once you agree please click CONTINUE!

STEP 5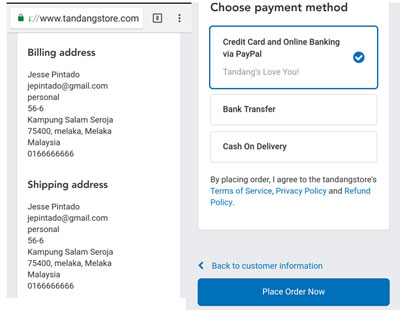 Please choose a payment selection method.
All the information about your billing and shipping address will appear.

1. CREDIT CARD // PAYPAL - Will direct you to Paypal payment method.
2. LOCAL BANK TRANSFER - This method allowed you to MANUALLY transfer the amount via online transfer or Cash Deposit. Attach the payment proof / slip after payment been made. (SEE STEP 6)
3. CASH ON DELIVERY - This payment will allowed you at the store within 48 hours.
STEP 6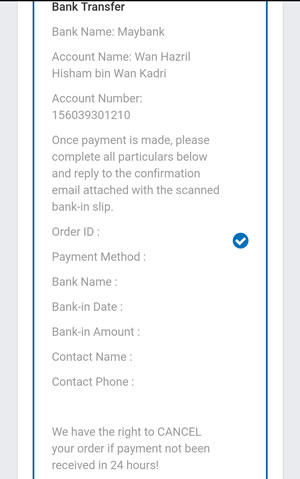 For LOCAL BANK TRANSFER, all this information will appear once you click this method option.
Once payment had been done, with proof of payment, please fill the information and send back to us!

STEP 7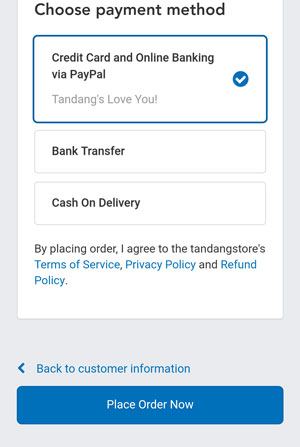 LAST STEP is to click PLACE ORDER NOW button and once Order successfully been placed, you will receive a 4 digit ORDER NUMBER # (refer to the image below)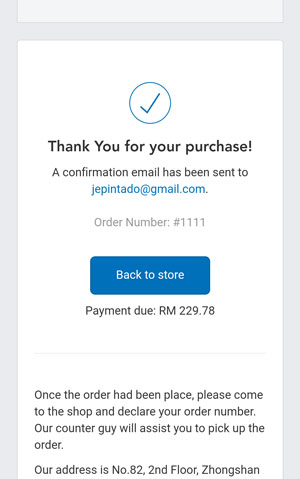 THANKS FOR YOUR ORDER!
You can email us at tandangstore@gmail.com if you need any help

TANDANG'S LOVE YOU!