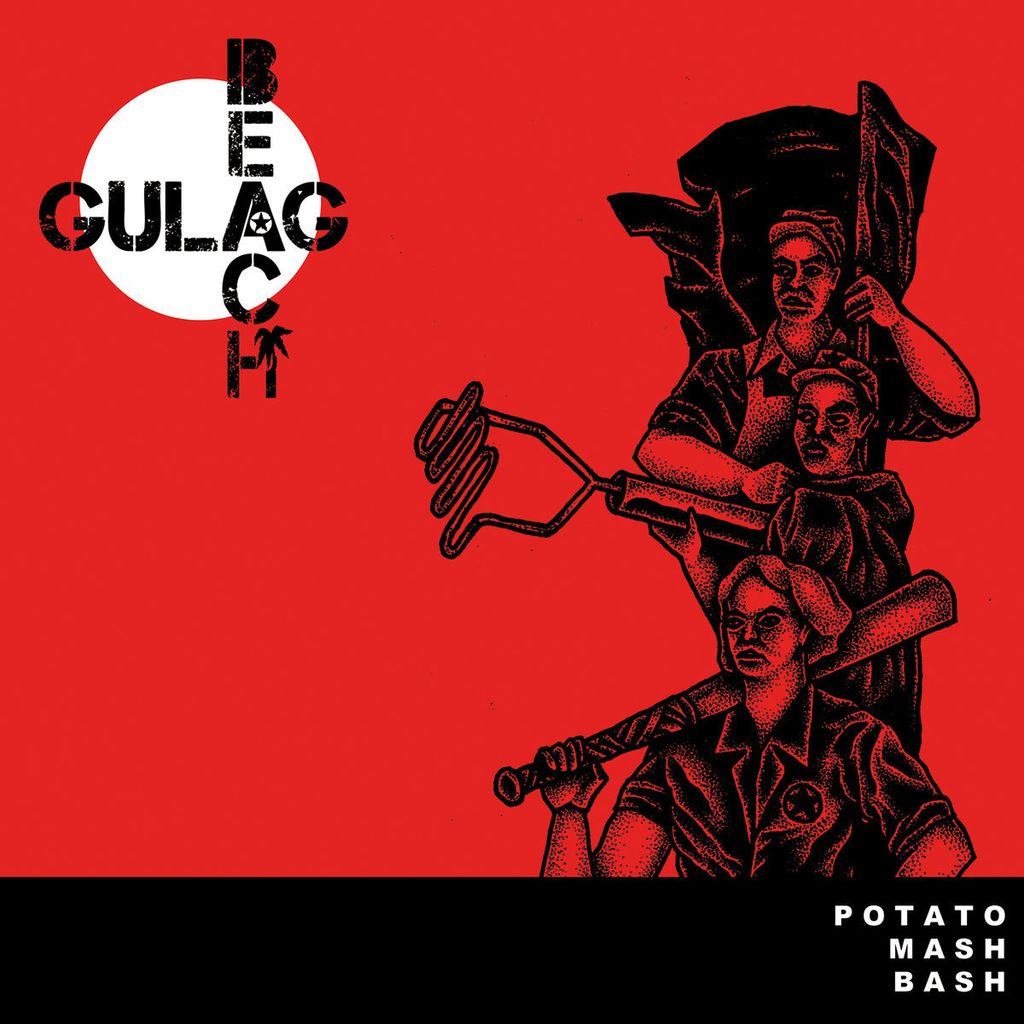 • Gulag Beach "Potato Mash Bash" Cassette
TEMPANG RECORDS
BLACK color cassette with jewel case version


Berlin's Amoeba-Underground-Surf-Lineup is back on their fourth release with eight tongue-shearing hip-shakes in the corner of Black Hole & Beach Boulevard and cracks open nuts of all angry German potato-citizens with the opener Potato Mash Bash, wonderful! At the other end "DINTE" as chainsaw ripper graduation with the active support of many guests on the mic, friendship without borders, punk with exclamation marks!

Whether it's an amphetamine addiction cream cut from the ZERO BOYS tube, or MODERN ACTION / BODIES sounding mode in the vein of Hardcore Classics from the Agnew School or simply nude bathing with THE CROWD… GULAG BEACH will make you feel like being in a Posh Boy porn.
---