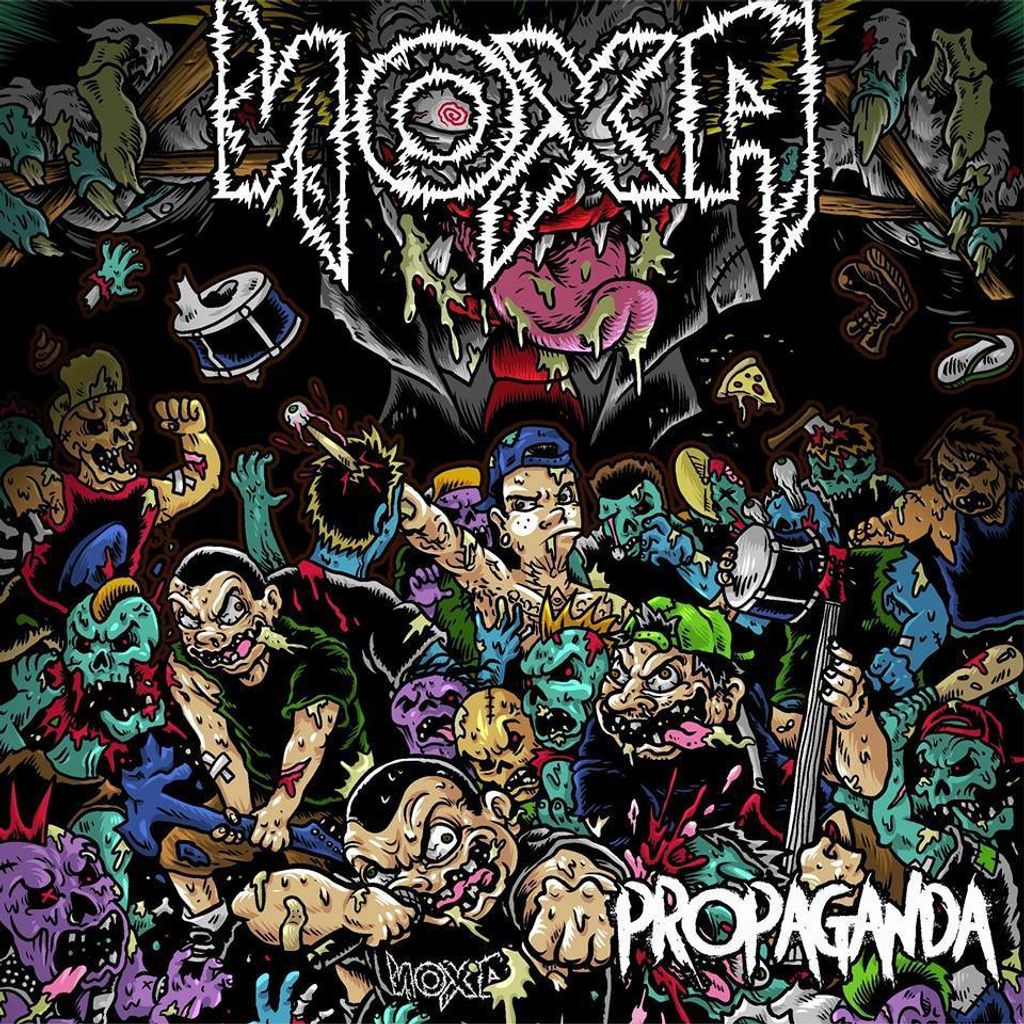 • Noxa "Propaganda" Cassette
Blackandje Records


After 15 years within the underground platform with success of releases such as their self title (2002), "Grind Viruses" (2006), "Legacy" (2010) and "Buka Mata" (2016), Jakarta's grindcore group, NOXA release its fifth album titled "PROPAGANDA", under the auspices of BLACKANDJE. The very fast pace grindcore album armoured with 16 tracks with provoking social themes, political criticism and daily life.

NOXA invited musician friends from other bands to become additional / guest musicians on several songs in filling out vocals, lyrics, guitar and bass, including: Daniel (Deadsquad) filled out vocals on the song "In Lust We Trust", Afril (Extreme Decay ) filled out vocals on the song "Ancaman", Berry (Saint Loco) filled out vocals on the song "Ayo!", Che (Cupumanik) filled out vocal speeches on the song "Negeri Kaya", Bani (Inlander) filled out vocals on the song Dangerous, meanwhile I Wayan Balawan and Welby (Carnivored) contributed to their guitar and bass game respectively in the song "Trotoar".
---