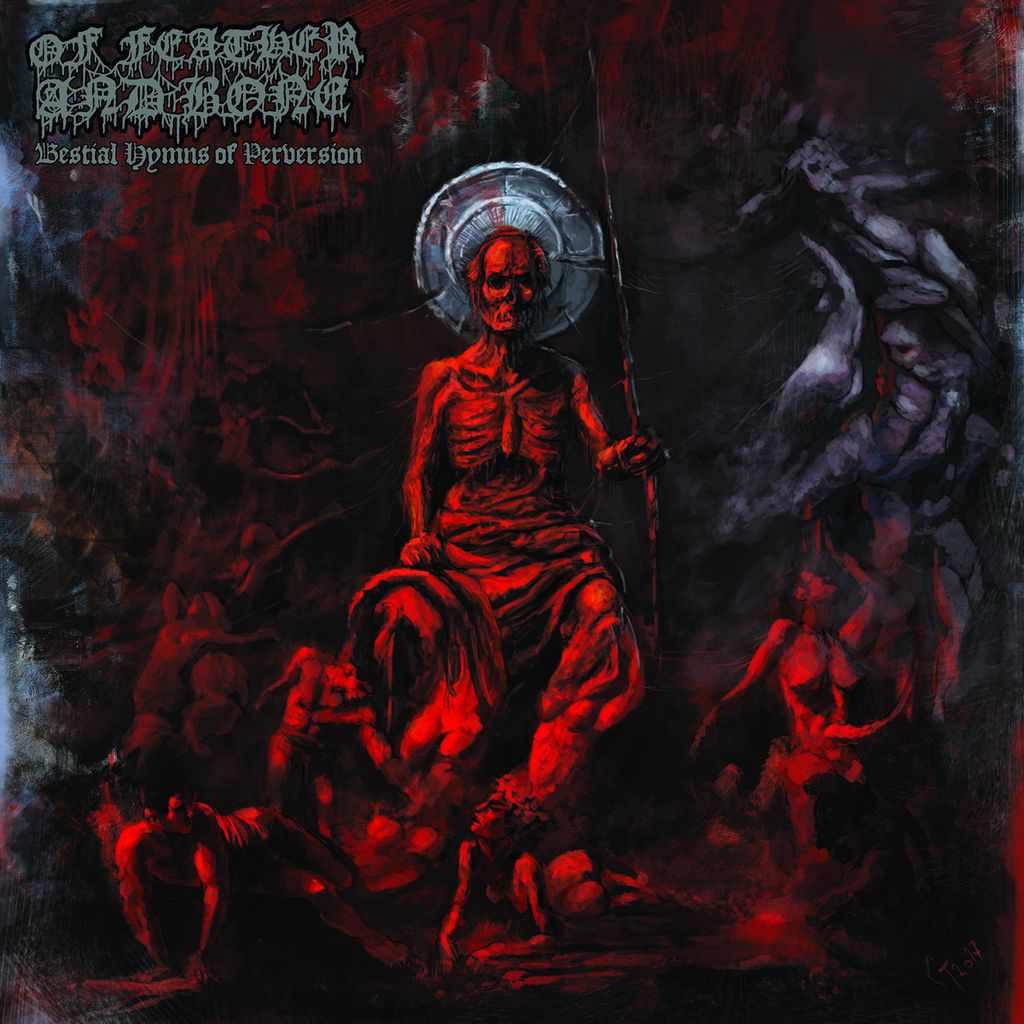 • PRE-ORDER >> OF FEATHER AND BONE - Bestial Hymns Of Perversion LP / CD
PROFOUND LORE RECORDS


**place your order & payment before 20th April 2020**
**estimated arrival on May 2020**
**limited stock only**
Emerging from their Rocky Mountain crypts, Of Feather And Bone spread their virulent strain of cryptic death metal on Bestial Hymns Of Perversion. Bassist / vocalist AS and guitarist / vocalist DG herald the end times with a dual guttural onslaught atop an ever-flowing stream of grime-caked riffs and PW's whirlwind of blasts and d-beats.

Invoking the claustrophobia of Autopsy and the visceral disgust of Incantation and Bolt Thrower, this band's relentless death-assault serves as the soundtrack to mankind's fall. After garnering substantial praise for their long sold-out 2016 demo, the band returned to Goldberg Studios during the summer of 2017 with Steve Goldberg (Cephalic Carnage) at the helm.

Mastered by Dan Lowndes at Resonance Sound and featuring stunning cover art courtesy of Stefan Todorovic, this album's seven unrelenting tracks portend the destruction of the modern age.
---