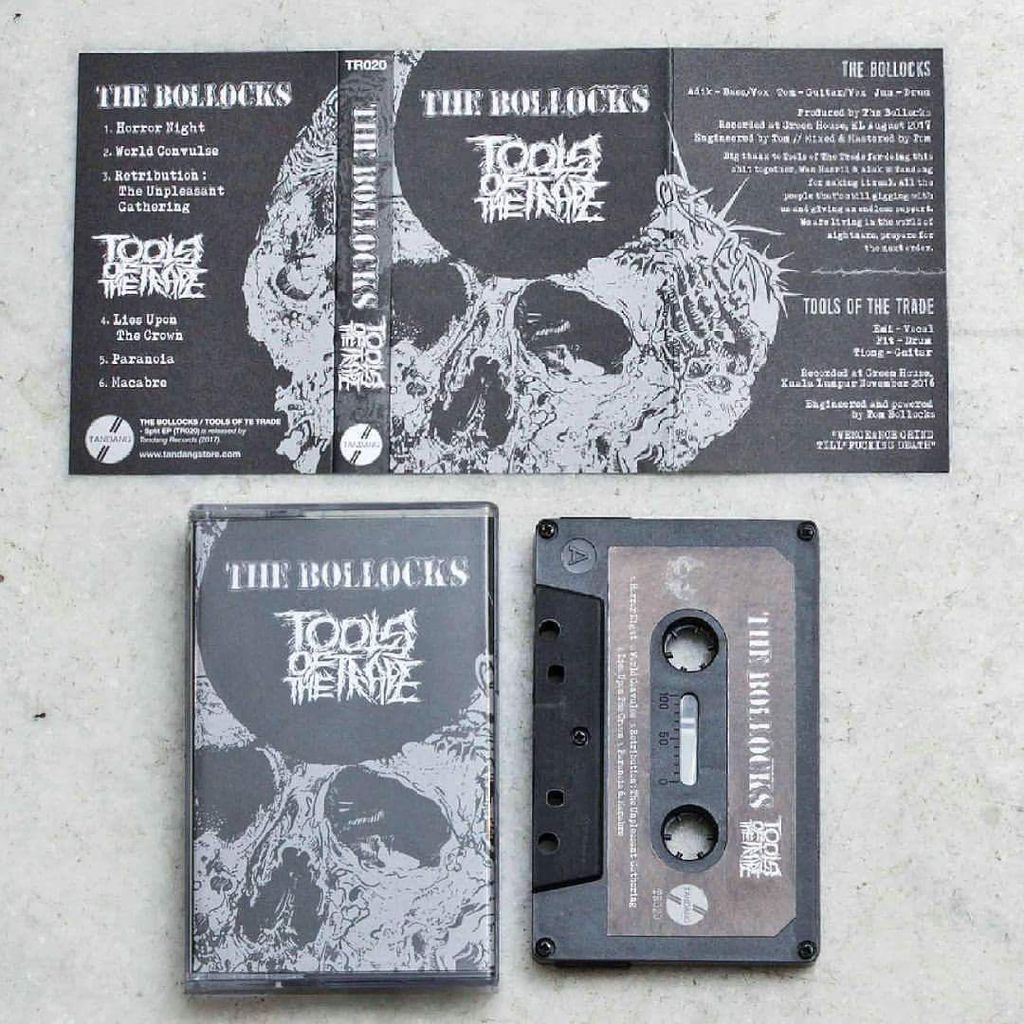 · The Bollocks / Tools of the Trade Split Cassette
TANDANG RECORDS
Two almighty and hardworking bands joining together in this split cassette, with a total of 6 killer tracks of unforgivenable beats and relentless attack.
THE BOLLOCKS still deliver an amazing hardcore punk tune that they initiate since the "Revival" album era. Heavy "Death Metal" guitar sounding, tight drumming and angry vocal. A perfect blend.
TOOLS OF THE TRADE continue their tradition of bringing some punishing grindcore tune, but this time adding a lil bit modern hardcore riff and a lil bit sludge riff inside. They never failed delivering a good grindcore music.
Proudly presented by Tandang Records.
---