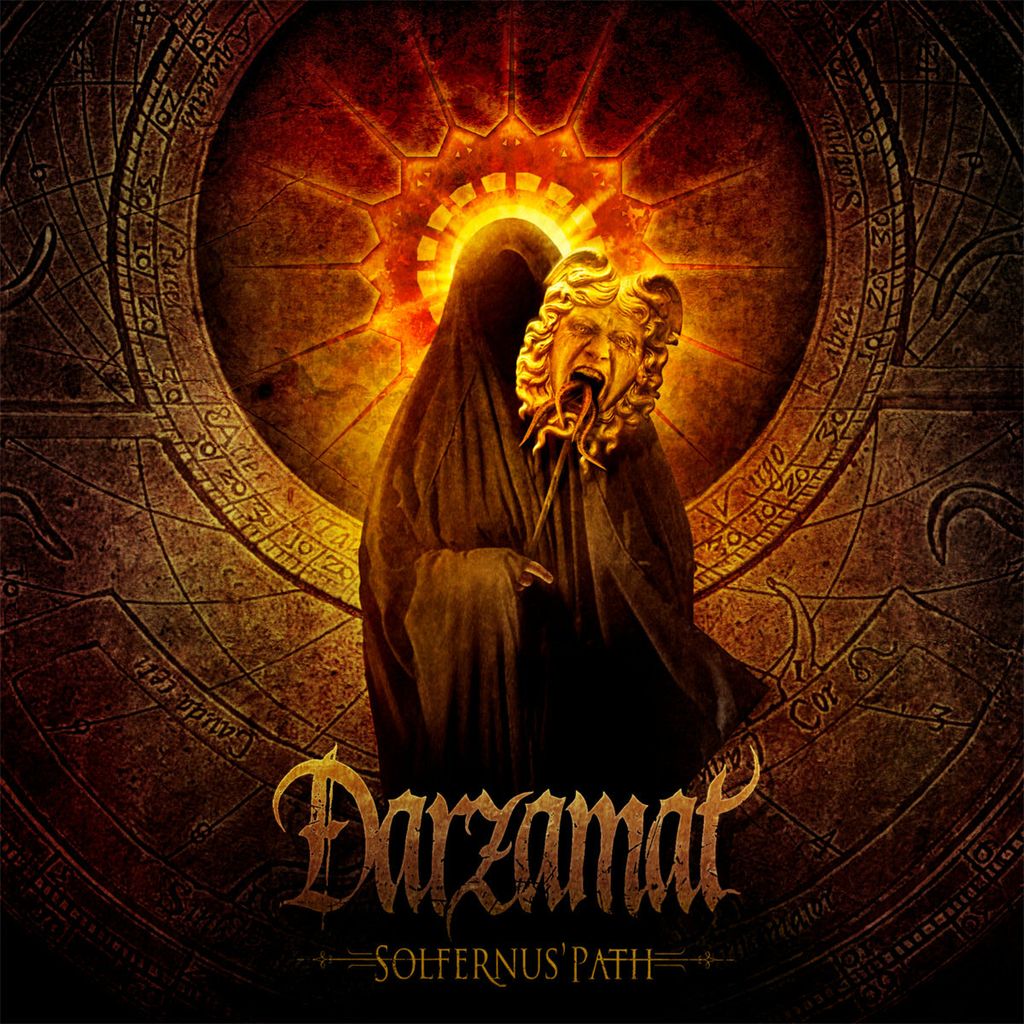 • Darzamat "Solfernus' Path" LP
Witching Hour Productions


Limited edition of 500 copies. Red-black marbled vinyl in gatefold sleeve.
Darzamat, named after the garden goddess from Latvian mythology, is a Polish metal band formed in 1995. Throughout its career, the band has displayed a sharp sense of playfulness through their demonic keyboard work alongside over-the-top vocals and extreme metal music. Their unique blend of atmospheric, symphonic arrangements and gothic black metal peak with their latest release, a concept album called Solfernus' Path. The slick production job by Scar Symmetry's Jonas Kjellgren places focus in creating a haunting and unique atmosphere that pervades the consistent harder metal elements.


---