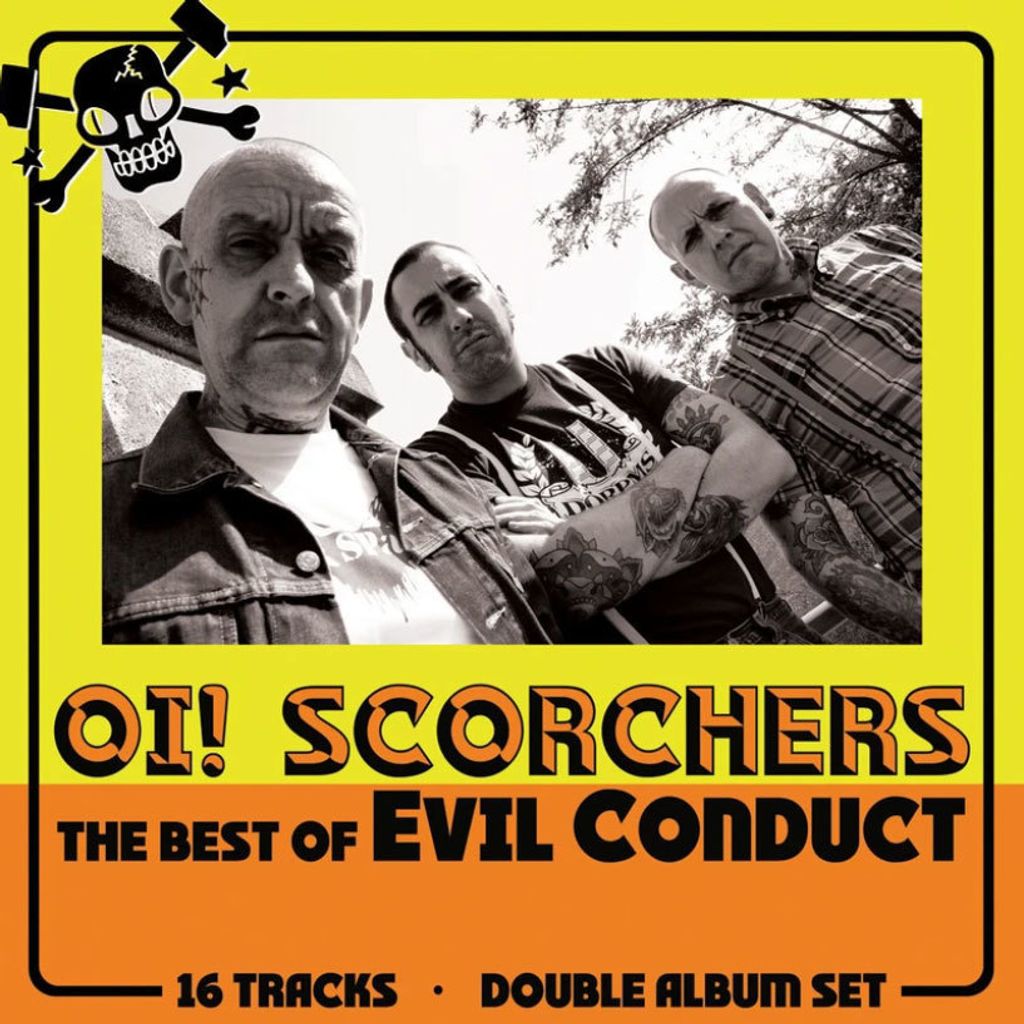 SALE!
• Evil Conduct "Oi! Scorchers" CD
SIX FEET UNDER RECORDS

ON SALE!

Hailing from The Netherlands, Evil Conduct is one of Europe's longest running skinhead bands. Having been originally conceived in 1984, the band has a long history, numerous EP and LP release and as a result, a large following worldwide.

This 16 track double LP collection was compiled by the band as a greatest hits (so far). All the songs have been remastered from their original versions and come housed in a gatefold sleeve.
---