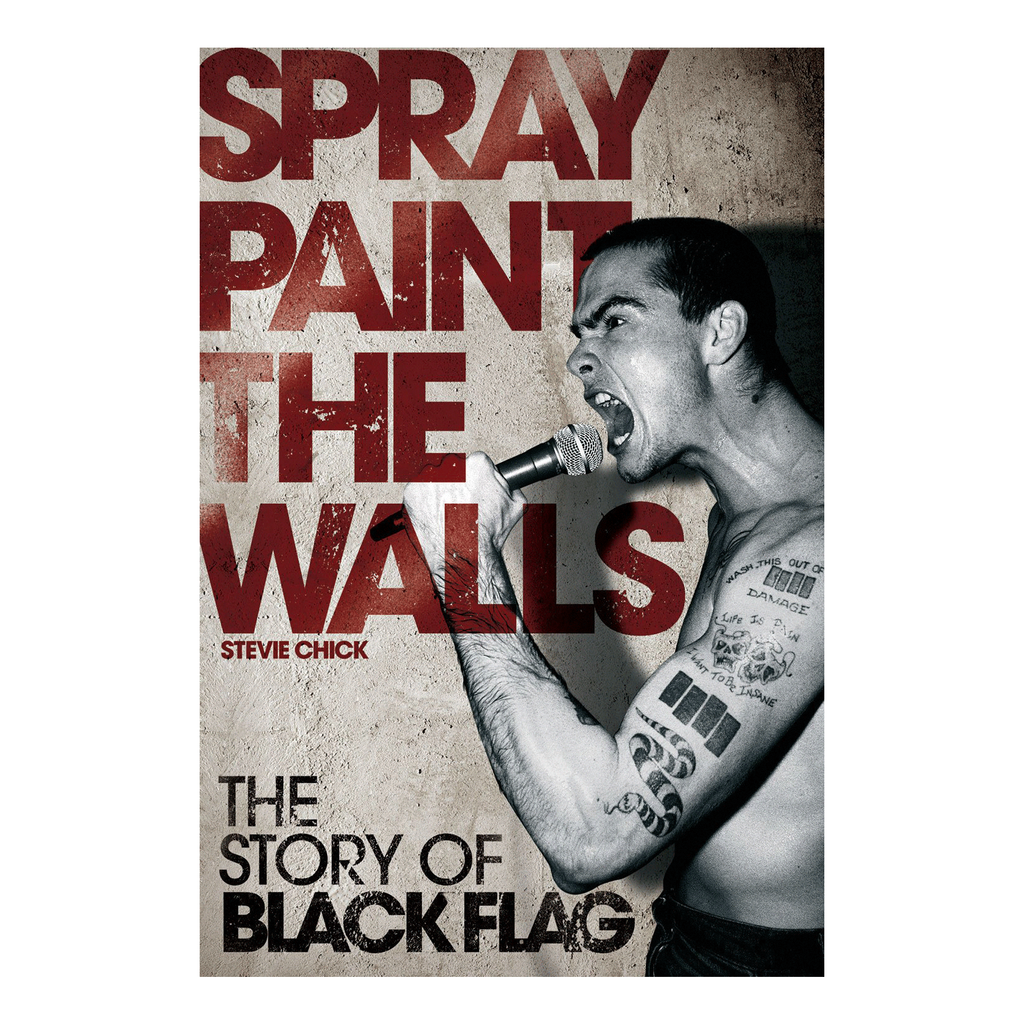 Pre-Order
• Pre-Order : Stevie Chick "Spray Paint The Walls : The Story Of Black Flag" Book
PM PRESS
PAPERBACK version
432 pages | 6 x 1 x 9 inches

New Pressing!

They were the pioneers of American hardcore, forming in California in 1978 and splitting up 8 years later leaving behind them a trail of blood, carnage and brutal, brilliant music. Throughout the years they fought with the police, record industry and their own fans. This is the band's story from the inside, drawing upon exclusive interviews with the group's members, their contemporaries and the groups who were inspired by them. It's also the story of American hardcore music, from the perspective of the group who did more to take the sound to the clubs, squats and community halls in American than any other.

Stevie Chick is a London-based author, journalist, sub-editor and lecturer. He's written for such storied publications as The Guardian, Melody Maker, Mojo, NME and Rolling Stone, and is the author of three books: Spray Paint The Walls: The Black Flag Story,Ninja Tune: 20 Years Of Beats & Pieces, and Psychic Confusion: The Sonic Youth Story.

Chick, who interviewed everyone from early fans to former band members for this engaging book, skillfully traces Black Flag's development from its suburban garage-band beginnings through its popular peak in the early 1980s, when the Los Angeles Police Department regularly sent officers outfitted in riot gear to disrupt Black Flag's tumultuous performances and to undermine the growing power of the city's – and the nation's – punk movement. Still, as Chick shows, a band whose members at times seemed willing to go to war with everyone and everything surrounding them ultimately fought their most intense battles within their own ranks.
---