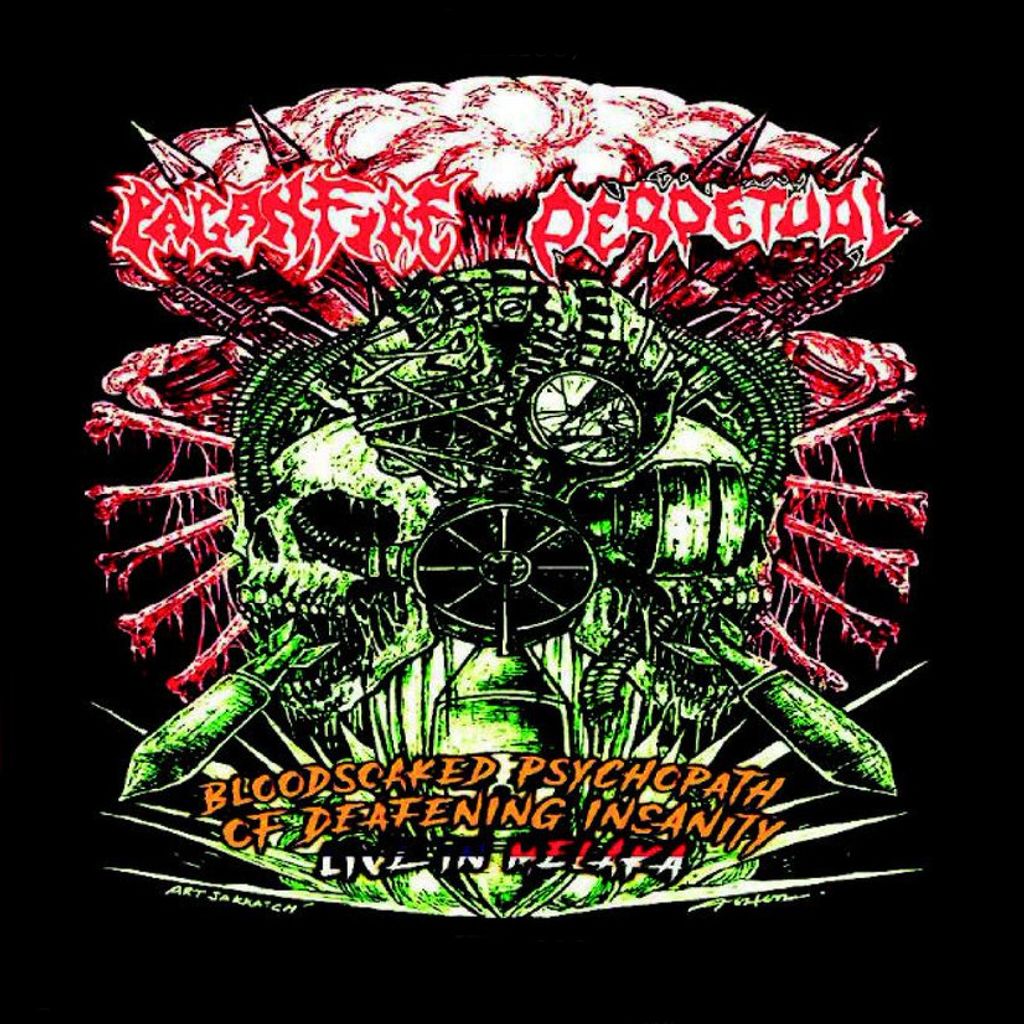 SALE!
• Pagan Fire/Perpetual "Split" CD
BLOODBATH RECORDS
CD with slim jewel case version

ON SALE till 15th Dec 2021

Split live tracks in Malacca, 2019 by Quezon City's Evil Metal, PAGAN FIRE and Sandakan's deathgrinders PERPETUAL!!

Pagan Fire have been in numerous releases in the underground scene, including splits with SABBAT and NUNSLAUGHTER, while Perpetual continue framing their legacy as the forefront of local grindcore scene, as strong as when they were started out back in 1995. Out in limited number of 100 cassette tapes that recorded live recording and limited 300 CDs version that includes an unreleased sound source as a bonus to the cassette sound source. Recommended for remote metal enthusiasts and Asian metal enthusiasts. 12 songs in total.
---