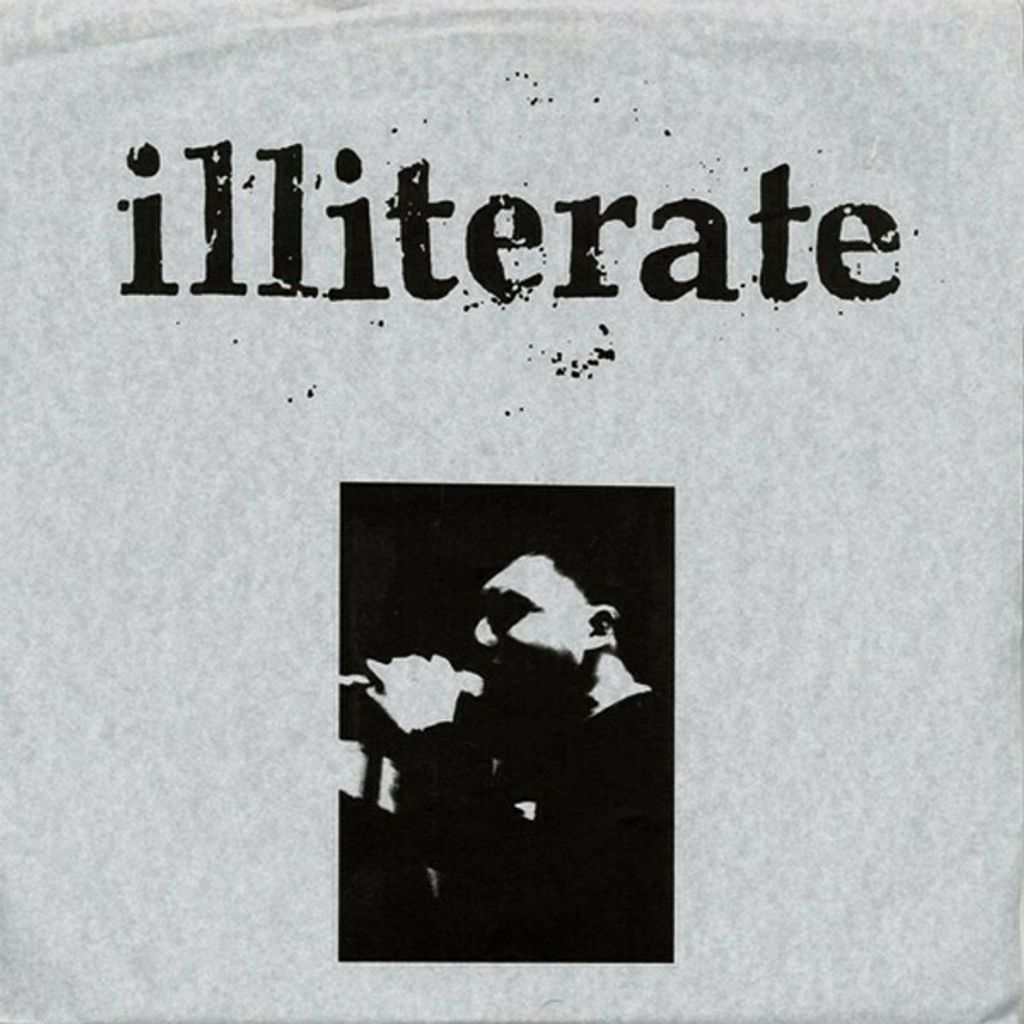 • V/A - Illiterate Compilation LP
Ebullition Records
In September of 1992 Downcast and I did a full European tour. While on the tour we played with dozens of exciting European bands, and we met a ton of inspiring people. When the tour was over I decided to do a compilation of all European bands. Most of the bands that ended up on the compilation played shows with Downcast. My hope was to try to expose some of these great European bands to American audiences. I wish more European bands could tour over here in the United States. Unfortunately economic differences and socio-political conditions prevent many European bands from ever making the trip.

The Illiterate compilation LP comes with a 32 page booklet. Half of the booklet consists of band pages and lyrics, and the other half is a collection of writings that I did between 1990 and 1993. I was very proud of these writings. They were extremely personal, and while some of the context may have been too subtle I still enjoy reading them and am very glad that I was able to publish these words. Someday I would like to combine all of my writings from No Answers with the writings from the Illiterate LP and Amnesia LP and also from the various inserts I did for the early Ebullition releases into a book. Someday.

Featuring: Voorhees, Ivich, Finger Print, Kina, Ego Trip, Hypocritical Society, Condense, Nothing Remains, Wounded Knee, Married To A Murderer, Gnezl Drei, Blindfold, Golgatha, and Abolition.
---