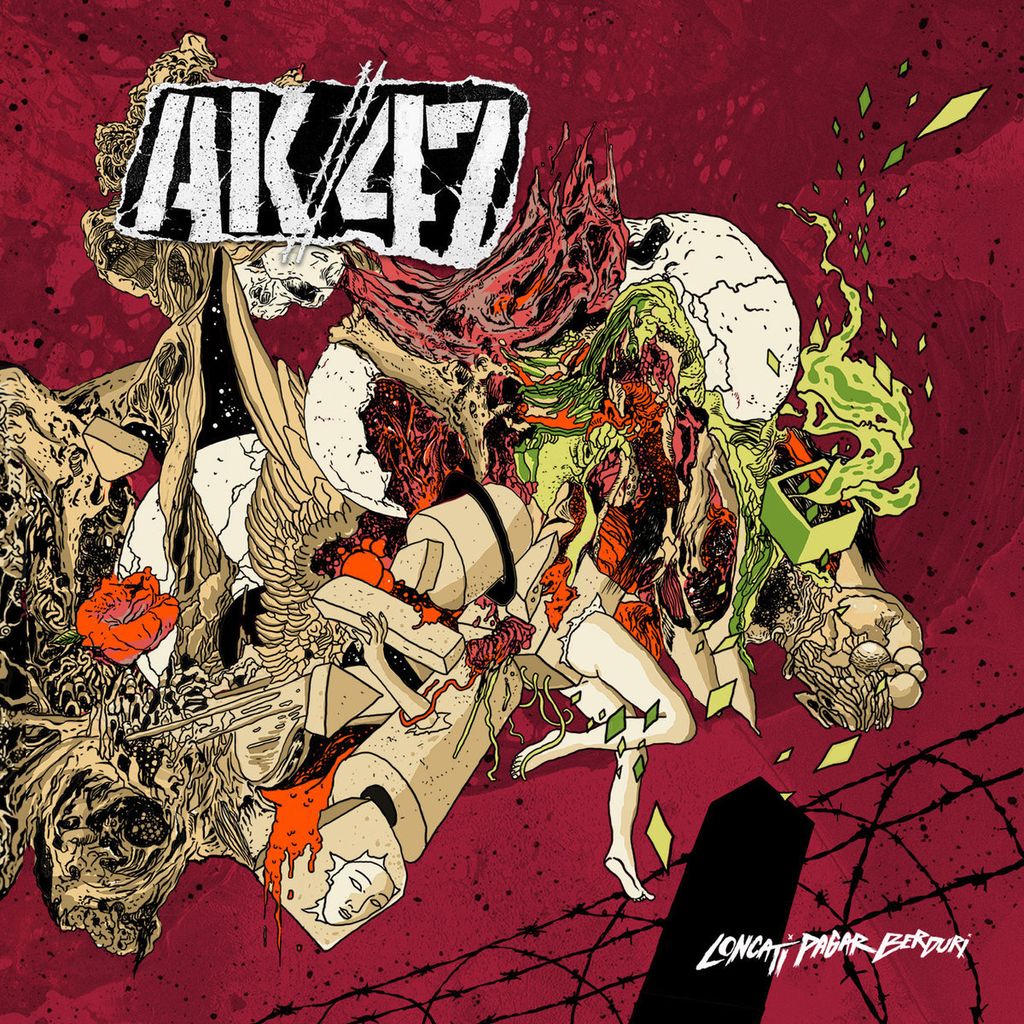 SALE!
• AK//47 -Loncati Pagar Berduri CD
LAWLESS RECORDS


AK//47 finally officially announced the latest album titled Loncati Pagar Berduri. This Opus is the fruit of their third work, a continuation of the sophomore Verba Volant album, Scripta Manent which was released last 2016. It contains 13 rock numbers with the topic of "flicking" and releases via Lawless Jakarta Records (CD) and Disaster Records (tapes).

"On this latest album is a response to events in the land of the archipelago, LGBTQ people were arrested, places of worship were attacked, commodity hoaxes on social media and issues of racism in political interests. That is part of an angry adaptation in our grindcore music, "said AK//47 frontman, Garna Raditya, quoted from a press release received by SUPERMUSIC.

The material in the album Loncati Pagar Berduri also contains issues of immigrants, chauvinism, to fascism, all of which are in Indonesian. Among them are "Guaranteed Free", "Suing Humans!", "Lightning Grinkor!", "Verses for Cutting", "To Flowers that Still Grow on Concrete", "Bottles, Gasoline and Roses for You" etc.

On this third album, AK//47 brought out the nuances of grindcore 90s such as Discordance Axis, 324, and hardcore ala Disrupt and Totalitar.
Also available, AK//47's Verba Volent Scripta CD here.
---