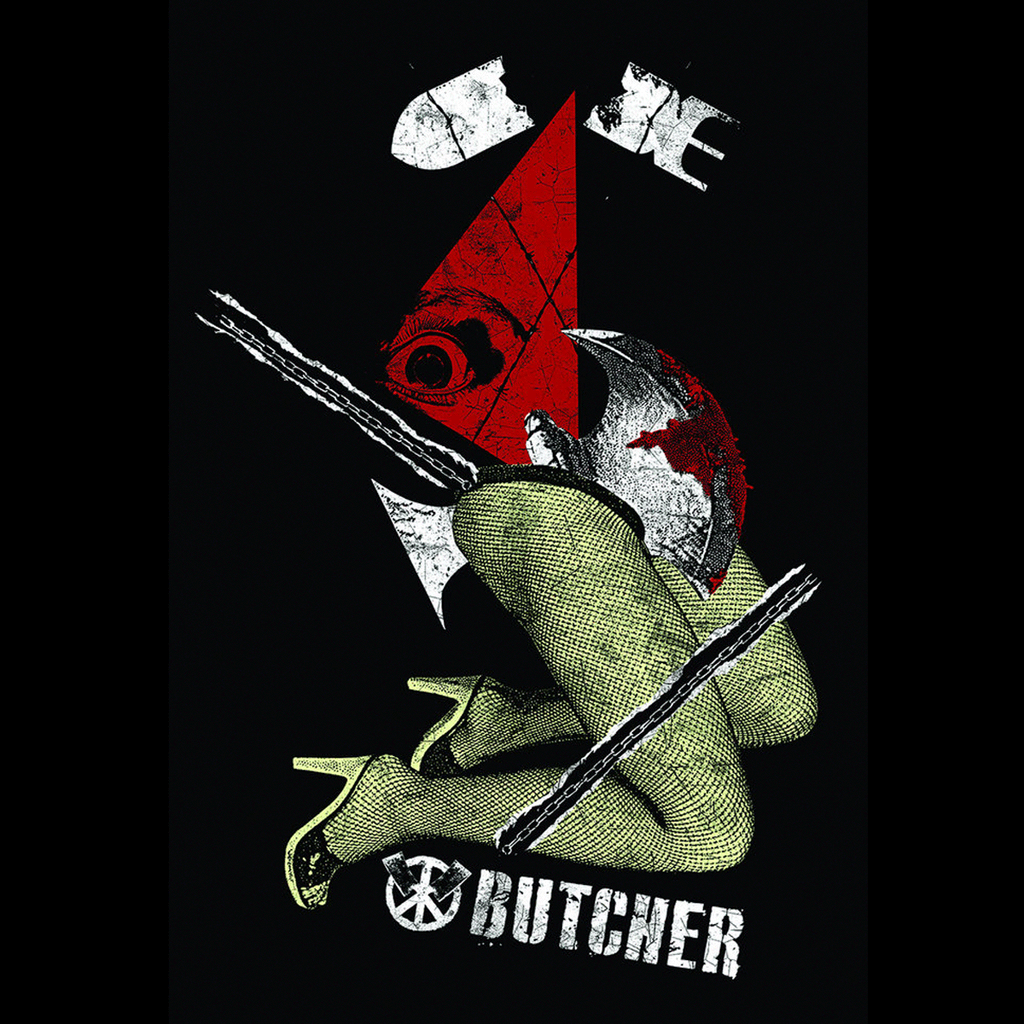 • Butcher "Holding Back The Night" Cassette
HARDCORE HELL RECORDS
BLACK color cassette with outer cardboard cover and jewel case version

Debut releases from this new hardcore band featuring Jack Control (World Burns to Death / Severed Head of State) on vocals. Think WB2D mixed with L.O.T.I.O.N. or Shi. Originally released back in 2015, available in cassette in 2017.

Call this release as the release that re-inventing hardcore...the beast is back! Jack Control(World Burns To Death/Severed Head Of State) and BUTCHER have set a ridiculously high standard with this breath-taking debut album. It represents an unexpected and fresh direction for underground hardcore punk. BUTCHER remix elements of classic Japanese punk and USHC into an original 21st century blend complete with poignant, timeless lyrics, driving riffs, and amazing artwork courtesy of Tomohiro Matsuda (Lipcream, SOB, etc...). BUTCHER's exhilarating vision of hardcore provides a breath of fresh air and quite possibly a new way forward."



---