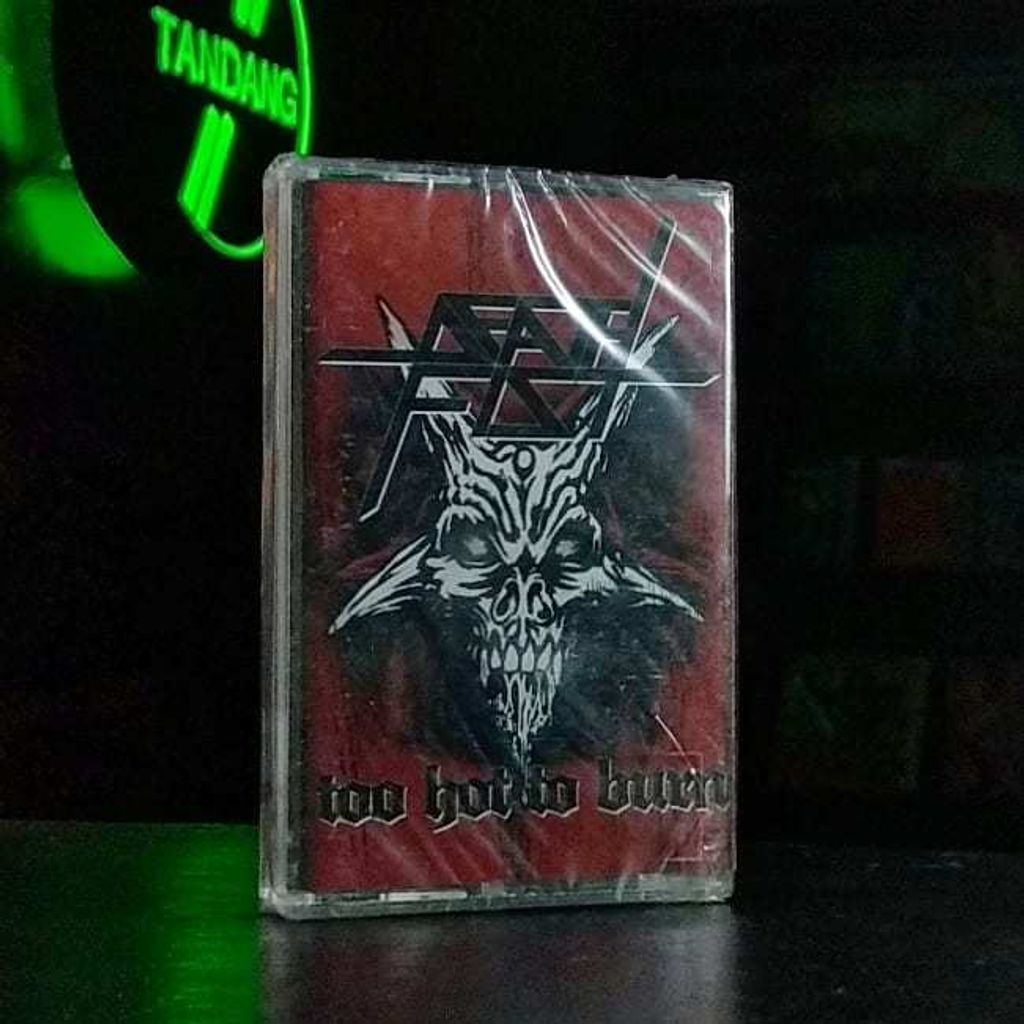 • Deathfist "Too Hot To Burn" Cassette
CHAINSAW RECORDS

A thrash metal unit from Solingen / Koblenz, Germany. The band was started in October 2008 to record the few songs they had already written when Corinna and Markus left their fromer band. Soon after that Tormentor from Desaster offered his services to play the drums on those recordings, and finally Martin – who plays with Tormentor in the european line-up of Metalucifer - joined Deathfist shortly before the recording sessions of the EP in March 2009.

The album is called .."Too Hot To Burn".., features 12 songs and is released on October 29th exactly 2 years and 1 day after Deathfist was "born".
---