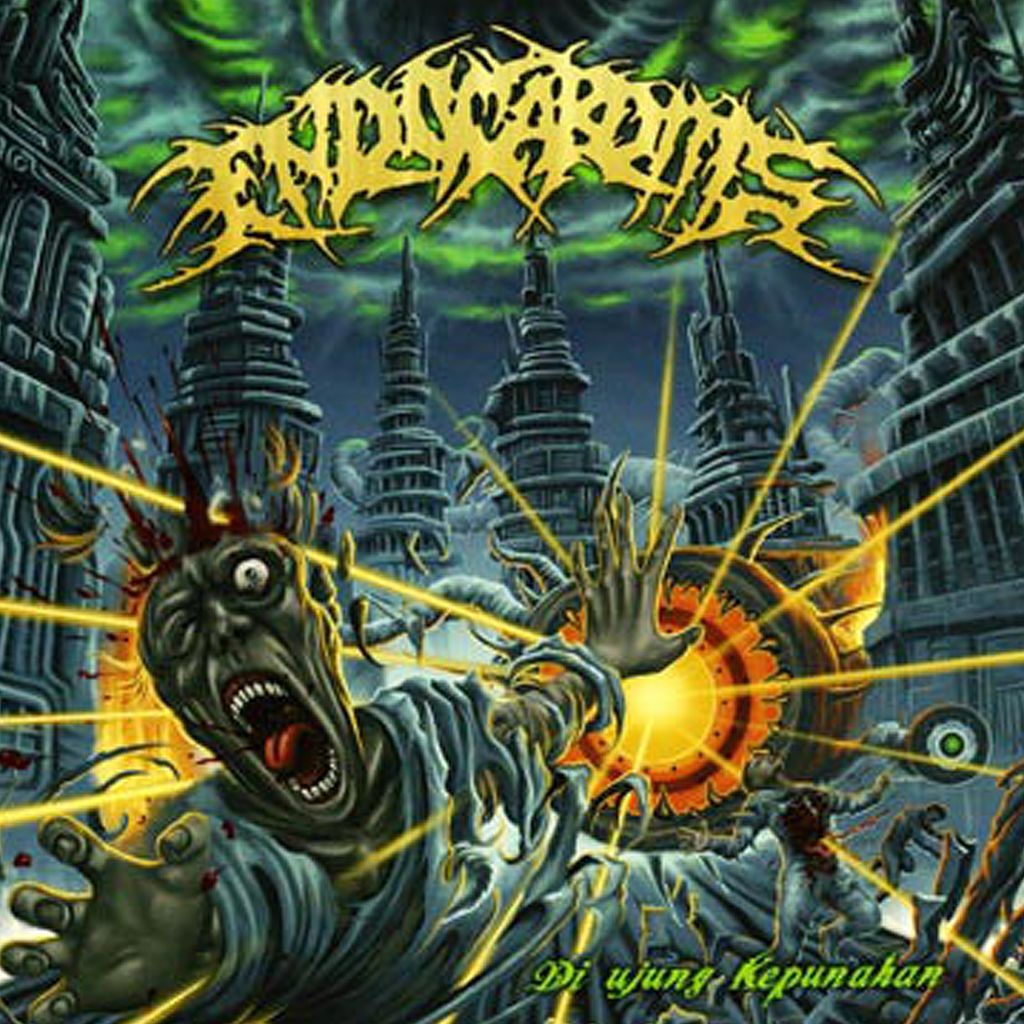 • ENDOCARDITIS - Di Ujung Kepunahan CD
DEADREBEL RECORDS
CD with jewel case version



Early releases such as the 2012 EP "Reinkarnasi Tidak Bernyali" and participation in the split "Creation of Death - Indonesian Split Death Conspiracy" with 3 bands such as Sundality, Cadaver and Praying for Suicide Tragedy, have added to their existence and empowerment to release their first full album "Di Ujung Kepunahan".

A well received attention band since the beginning of its formation in 2012, the technicality of Endocarditis death metal, from Pekan Baru prevail their in this debut full length album with 10 blasting sick tracks. Touches of complex death metal with hybrid crosses between Pyaemia, Dying Fetus, Necrophagist, Suffocation and classics Metallica vibes and Testament does not come loose in its riffing composition.
---