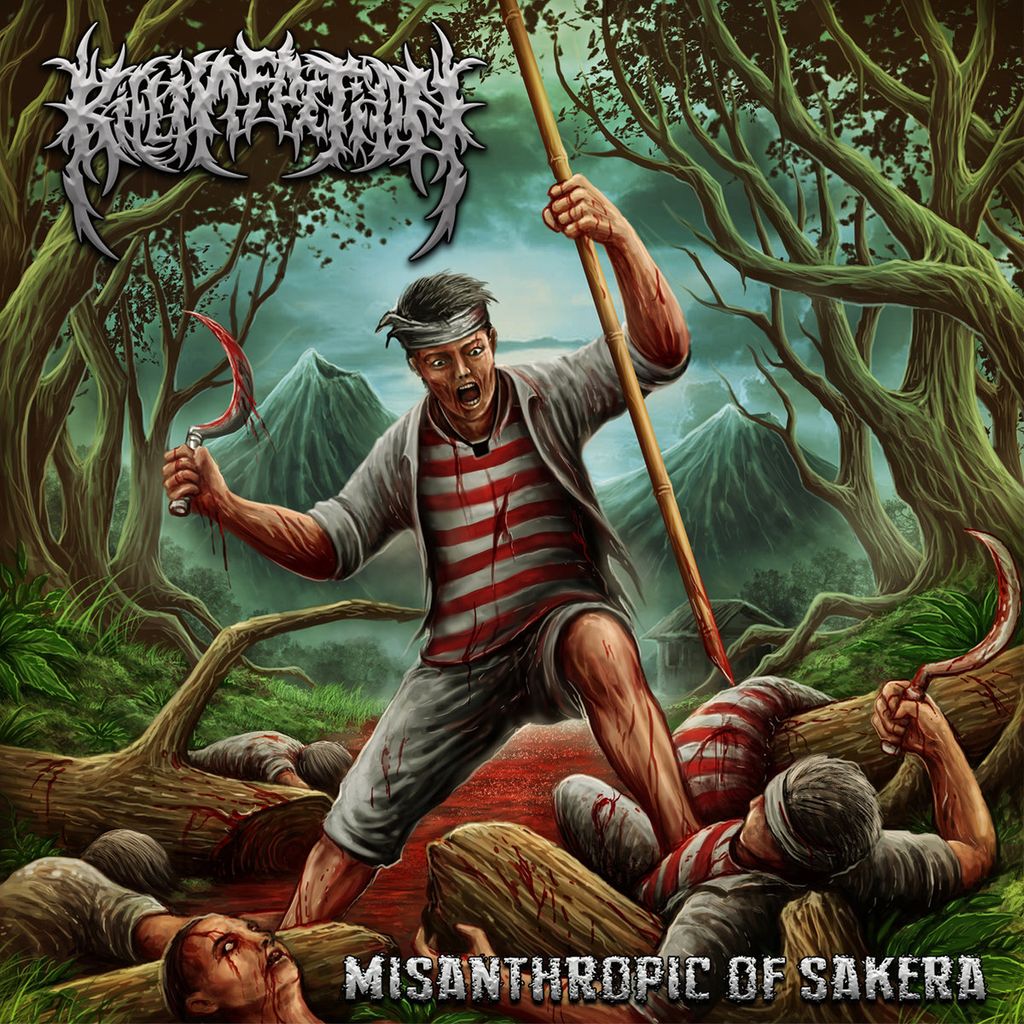 • KIll Infection "Misanthropic Of Sakera" CD
LIMITED BLASTING PRODUCTION

The following band can be categorized into the Indonesian Brutal Death Metal scene. Originally hailing from Pamekasan, Madura islands, the band has been active since 2016 and 2017 marks the release of their debut five-track EP "Misanthropic of Sakera". The EP came out on February 22nd 2017, via Limited Blasting Production, which is a label that specializes in the genre that this band plays in. It all starts with the instrumental,"Misanthropic of Sakera", which seems to be a title-track. The intro is 'okay' and combines traditional elements from where the guys are from, voices in the background and some heavy riffs towards the very end of the song. "Renggut Nyawa" shows perfect vocalization, with really brutal, low-tuned growl-oriented vocals.

This band really knows their job, and it mostly consists of packing a serious punch of massive, energetic Brutal Death Metal at its very finest. Give them a listen.




---