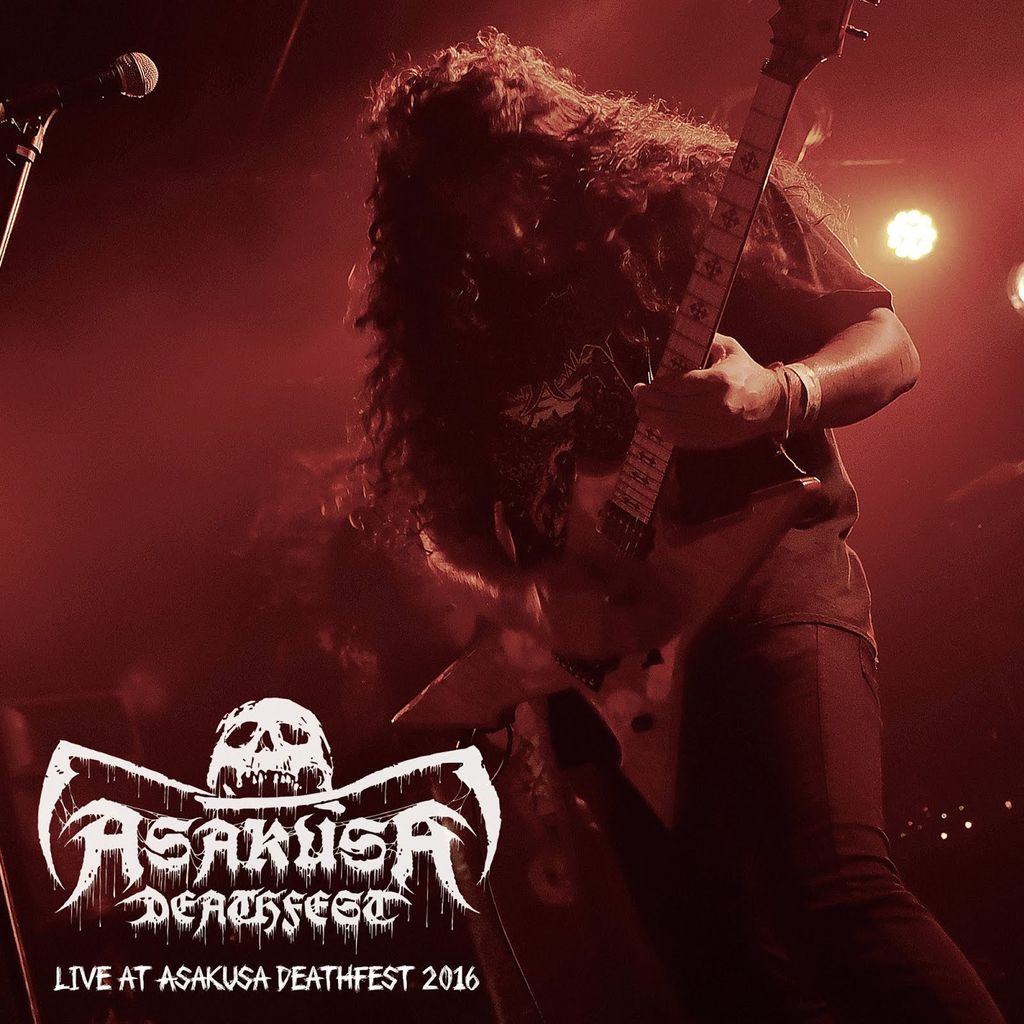 SALE!
• Live at Asakusa Deathfeast Compilation CD
OBLITERATION RECORDS

ON SALE!

A live album containing 4 bands appearing on the "Asakusa Deathfest", the International Death Metal Festival held in Asakusa in October 2016.
Live recording of each instrument with digital multitrack just like studio recording instead of 2-channel sound board recording. Mix mastering at Brainsplitter Studio in the United States.
With the same balance and high sound quality as the recording with the live feeling of live as it is, in addition, it is finished in a high quality live album with the wonderful performance of each band.
SKELETAL REMAINS
The American old school death metal which the influence from DEATH, PESTILENCE, GORGUTS can receive. A young band whose popularity and popularity has risen dramatically in recent years with high-quality performance and music. Currently, it is one of the representative bands of the genre that is categorized with New Wave of Old School Death Metal (NWOOSDM), which is a hot topic in the West.
COFFINS
A late-weight death metal band that boasts of Japan's worldwide reputation, with numerous appearances at overseas metal festivals such as Hellfest and Maryland Deathfest.
RUDE
Old School Death Metal from California, USA. Album artwork is Dan Seagrave for songs from MORBID ANGEL and ASPHYX. The death metal sound of tears of tears in the early 90 years death metal fan.
CARNATION
A young band whose members are all 20's. Although young, the sound is an old school death metal under the influence of Swedish death metal in the early 90's. The song which surpasses CARNAGE and GOD MACABRE rather than ENTOMBED and DISMEMBER is too Shibu.
---