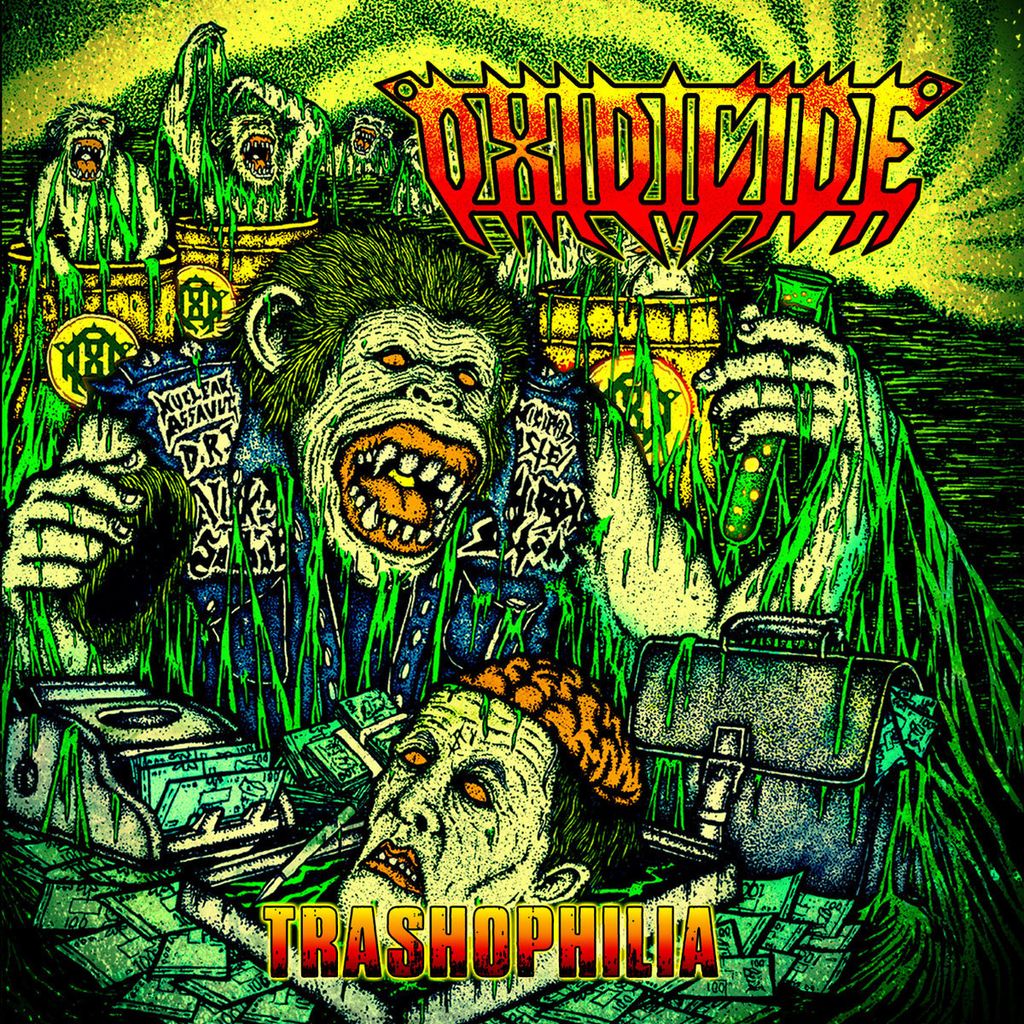 • Oxidicide "Trashophilia" CD
G-LORD RECORDS / GOATHLORD RECORDS
CD with poster & jewel case version


Oxidicide is a debeat trash metal band from Kuala Lumpur, founded in 2005, formerly known as Extortion. After facing several member changes and temporal hiatus due to the death of their lead guitarist, Oxidicide today is stronger than ever, empowered by APZ666 wide variation of vocal notes; high pitch shrieking and low growling scream, along with Areap's insane trash drumming with murderous grin; Mambang Tanah - the super-slapper bassist master and Fendo the propagandhist, using guitar and lyrics as the medium.

OXIDICIDE has risen! Surfaced from Kuala Lumpur, Malaysia equipped with relentless assault from 9 hazardous tracks of Crossover Thrash Metal as their debut - TRASHOPHILIA. For fan of TOXIC HOLOCAUST, MUNICIPAL WASTE, ANTHRAX, ANNIHILATOR & DRI.
---