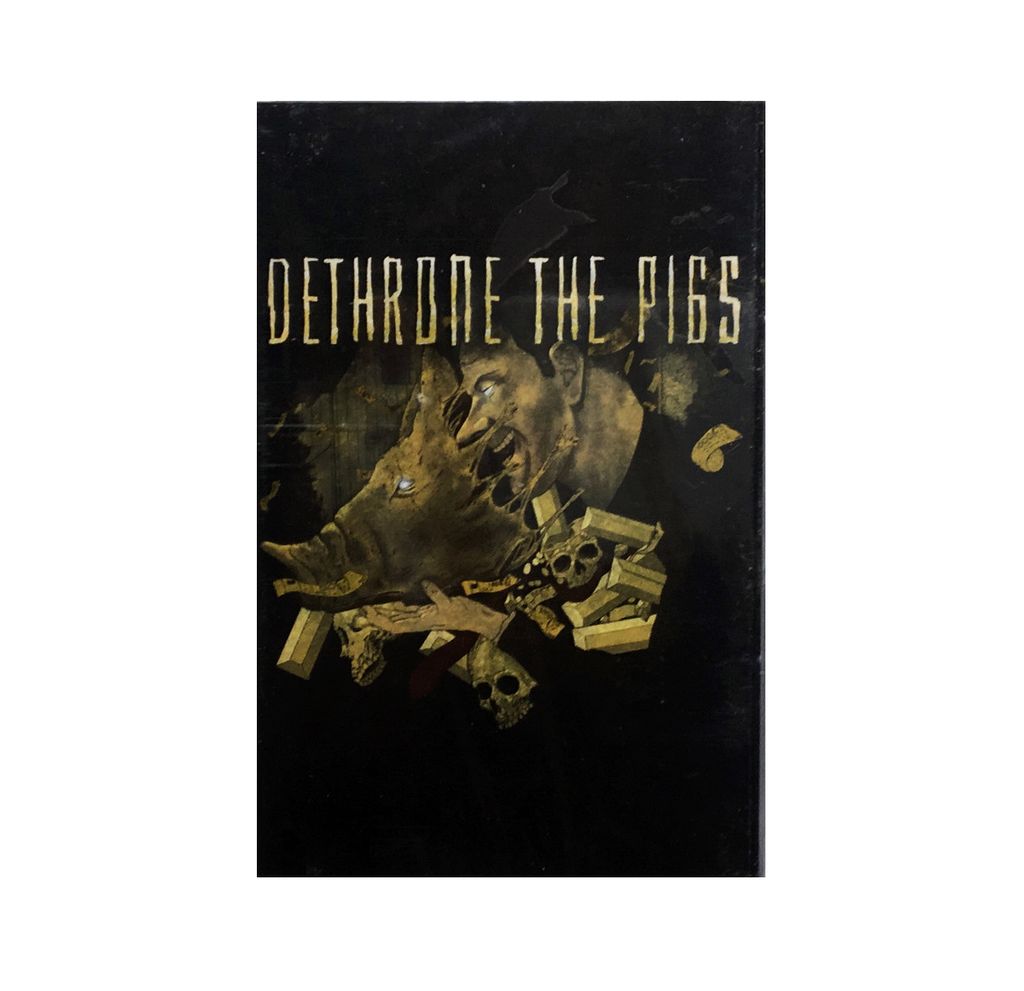 New
• Dethrone the Pigs "Self Titled" Cassette
Glord Records


We all know Singapore like Grind City, band such as Wormrot, Magnicide and Demisore are a beautiful business card of this island country. But, what about Crust Punk? There aren't many names are there? Today I want to showcase one interesting, but unknown band from that region. Dethrone The Pigs is a bunch of Punks who started this squad only a few years ago. This self-titled EP is their first record… and they've done well. These guys do not play something new and unique; they chose the classic way with society centered lyrics and aggressive music. However that does not mean that this is a boring release and you should skip it. On the contrary, this CD is worth listening to. It has nice art which shows us the greedy and false face of humanity, the absurd power of money and worthless lives of people, that's what I found here.

Amazing atmospheric intro with a story about humanities ends, that really touched me. The opening song "Wind chimes Burn" has lovely melodic tunes at the start, which slowly transforms into raw crust madness. All the songs are written in a similar style, but each of the songs has its own highlight (a riff or short screaming solo). I like that Dethrone The Pigs found a good balance between raw anger and melodic tunes, everything sounds fresh. Clanking and buzzing sound of the bass guitar is especially catchy here. And the combination of main and back vocals is works really well. The drums are a bit loud here, but that is not so bad. Also I have a feeling that these boys are huge fans of His Hero is Gone and Tragedy, just check out "Instrumental" and "Consume", you will understand what I mean.
I'm sure that this "dark horse" will be a good and positive surprise for crust fans.
---